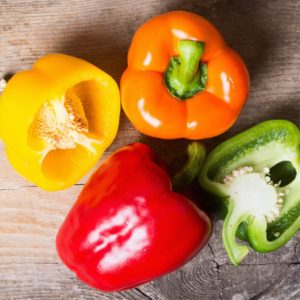 Fresh starts are so exciting, which is why we love January. The cookies are gone, the parties are over, and it's time to focus on new goals – and getting back into pants that don't have elastic in the waist. Sure, you can join a gym or commit to a regular exercise regime, but exercise is only part of living a healthy lifestyle. As the saying goes, you can't outrun a bad diet. If you have a home freeze dryer, making healthy meals and snacks a part of your life is easy. Here are our favorite tips for using a freeze dryer for a healthier new year:
You've heard you need five servings of fruits and vegetables per day. Most of us don't get anywhere near that amount. However, vegetables are not only full of important micro-nutrients, they are low in calories and high in fiber. Eat a serving of vegetables at breakfast and you'll feel fuller faster and stay that way longer.
The easiest way to make vegetables a habit is to have a serving at every meal – including breakfast. Scrambled eggs are the perfect vehicle for diced peppers, squash, and spinach. Sauteed vegetables and spicy turkey or vegetarian sausage is addictive.
High Protein, Low Carb Crustless Mini-Quiches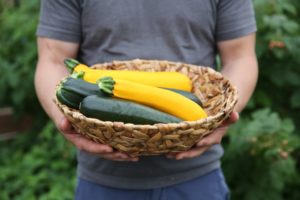 Crustless mini-quiche are not only delicious, they are easy to freeze dry. The trick is to shred or dice a big bowl full of vegetables, then only add enough eggs to hold the vegetables together in a muffin tin. Swiss cheese is naturally low in fat, so adding a few ounces bumps up the flavor while keeping the recipe healthy. Most quiche recipes call for bread crumbs to absorb the moisture from the vegetables, but cooking the vegetables down first eliminates the need for bread.
Here's how to make and freeze dry crustless mini-quiches that are loaded with vegetables:
In a food processor, use the shredding blade to shred four cups of zucchini and peppers. (Use one of every color to get the benefit of the flavanoids.)

Shred four ounces of Swiss cheese.

Dice an onion

Saute' the onion and vegetables with olive oil for five minutes to reduce the water content and blend the flavors.

Add salt and pepper to taste

Add a teaspoon each of dried thyme and oregano

Return sauteed vegetables to a mixing bowl and let cool for five minutes.

Beat six large eggs lightly with a whisk then pour over vegetable mixture. Stir just enough to coat the vegetables.

Preheat oven to 350 degrees

Spray muffin tins with cooking oil

Spoon quiche mixture into muffin tins, leaving 1/4″ of room at the top of each cup

Bake for 20 minute or until quiches begin to pull away from the sides.

Cool on a rack to room temperature
To freeze dry, place mini quiches in a single layer on freeze dryer trays and process. Store in an air tight container until you're ready to serve. To re-hydrate, spritz with warm water or wrap in a damp paper towel until it returns to its original consistency. Reheat or microwave to warm. Because these quiches are savory and fully cooked, you may find you don't even need to re-hydrate to enjoy them. As they are they make perfect camping or on-the-go breakfasts.