Freeze Dryer Problem Diagnosis Guide
Your freeze dryer is automatic. It is designed to run unimpeded, automatically until a batch of food or other material has been dried. Please let your batch run to completion before you determine there is a problem. Typically, batches take 24 to 60 hours to finish. This range of time is dependent on a variety of things including: amount of material being dried; cellular structure of that material; amount of water in the material being dried; temperature of the room the freeze dryer is in; as well as the performance of the vacuum pump being used.
WANT TO SOLVE THE PROBLEM YOURSELF?
This page contains easy-to-follow videos and tutorials for quick, simple fixes for your freeze dryer. You can navigate your issue using the tabs below.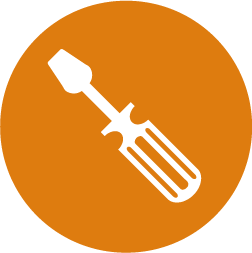 NEED HELP?
If you choose not to resolve the issue yourself, our support technicians are happy to help. To reach our support staff, you can select the button that says "Submit a Ticket" or call
800-865-5584
. If your unit is out of warranty, we charge a nominal fee.
CLICK ON A CATEGORY BELOW TO GET STARTED