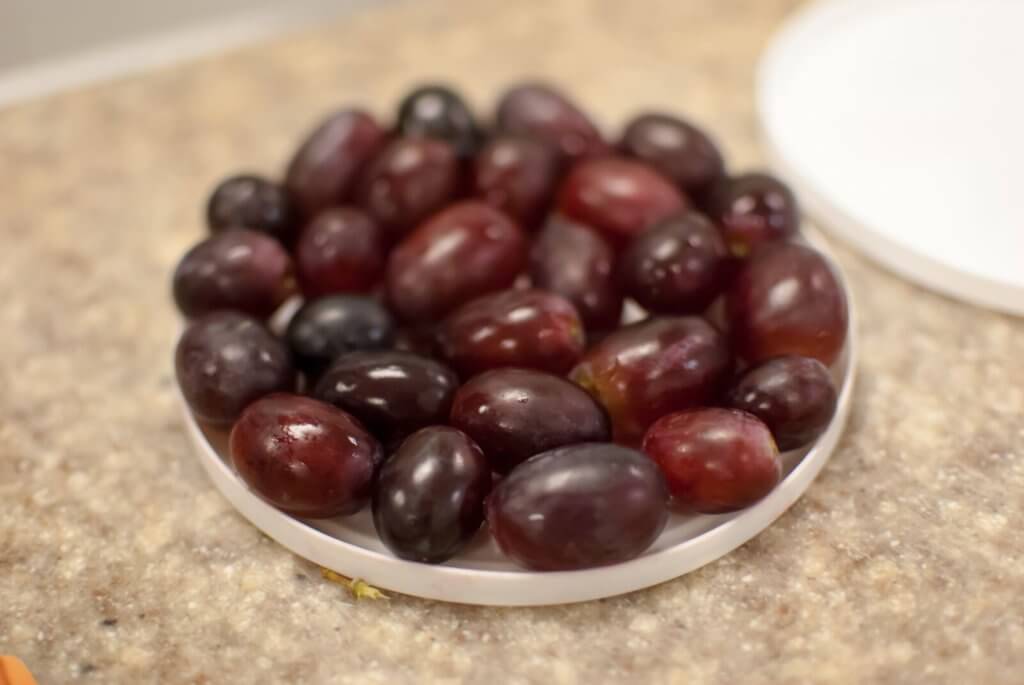 Grapes are nearing their peak right now and they're never better than when harvested in the last days of summer. You may find bulk sales in the grocery store right now, or you may find the sweetest, juiciest bunches at your local farmer's market.
Freeze drying grapes is so easy, and they are versatile and fun to eat without rehydration.
To freeze dry grapes, you'll need to cut them in half. A shortcut is to place a handful between two plastic lids, then use a long knife (a bread knife will do) to cut them all at once.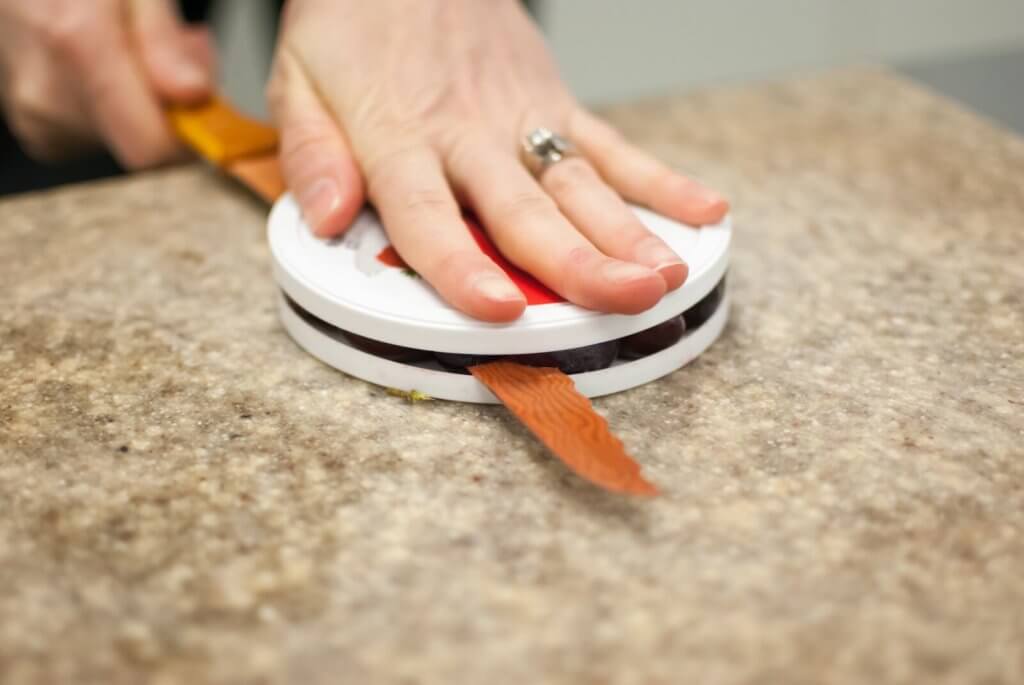 Place the halves in an layer on the freeze dryer trays and process.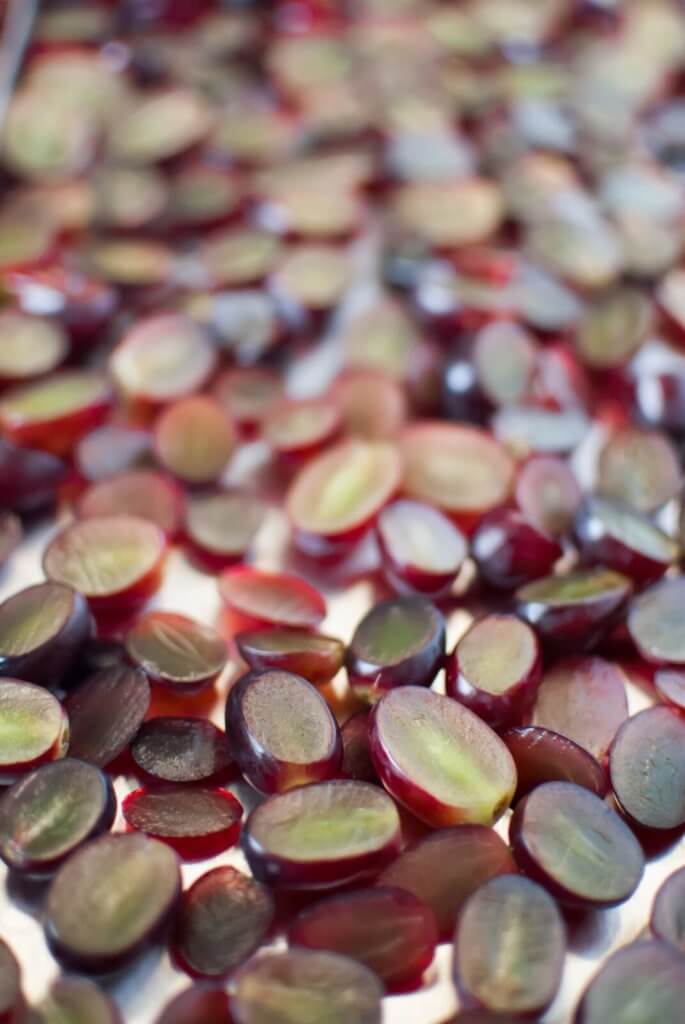 When they're done, store them in Mylar bags with an oxygen absorber or in any other airtight container. If stored properly, freeze dried grapes can last up to 25 years.
Freeze dried grapes are wonderful snacks right out of the bag or jar. They are the perfect addition to a school lunch or as a healthy after school snack when combined with string cheese. Freeze dried grapes are also good on top of oatmeal and yogurt at breakfast. If you find yourself with a true overabundance of grapes, rehydrated, freeze dried grapes can be used to make jams and jellies. Because freeze drying doesn't destroy nutrients the way that high-heat cooking and canning does, your grapes will retain all of their wonderful antioxidant properties.