October is National Eat Better / Eat Together Month, and we think both of those things sound like good ideas. With the holidays looming, getting a jump on a healthy eating plan and a strategy to navigate the upcoming feasts can help you stay on track. Eating together, whether it's as a family or as neighbors and friends, helps strengthen bonds and relationships. Here are a few ways you can use your Harvest Right home freeze dryer to eat better, and eat together, more often:
Six Ways to Eat Better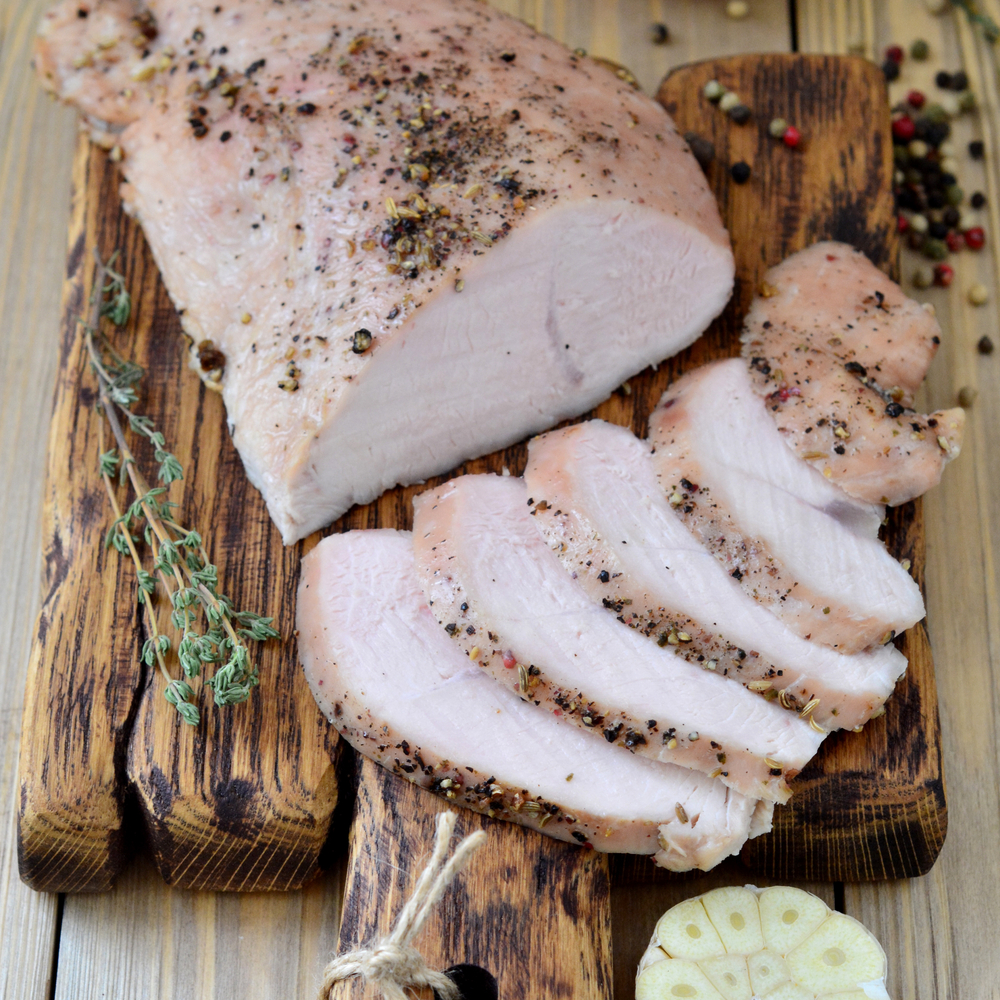 One of the best ways to improve your diet is to plan, shop, and prepare healthy meals ahead of time. Use your home freeze dryer to shop less frequently, combine food prep time, and portion nutritionally balanced meals into individual or family-sized packages. Even just having a few staple ingredients freeze dried and stashed in the pantry can make eating better easier.
Cut seasoned grilled or baked chicken breasts into 1″ cubes and freeze dry. Use for quick chicken salad sandwiches, as a spinach salad topper, or as is with a side of freeze dried veggies. To rehydrate cooked chicken, just immerse in warm water for a minute or two. Meat will not over-absorb water, so you can tell by look and touch when it's ready.
Freeze dry palm-sized portions  of grilled salmon to pair with freeze dried sweet potato, vegetables or to top a green salad. To rehydrate, spritz with warm water or immerse in warm water unti it returns to its original consistency
Freeze dry scrambled eggs to wrap in a whole wheat burrito and top with salsa.
Freeze dry cubed fruit and enjoy as a crunchy treat with freeze dried yogurt drops.
Make guilt-free veggie chips with thinly-sliced freeze dried root vegetables. Season with flavored salt for an afternoon pick-me-up or a savory sandwich side.
Pre-make a week or month's worth of healthy dinners and freeze dry in individual or family size portions. When your healthy dinner is already prepared, you're less likely to throw in the towel and order pizza or takeout at the end of a long day.
Four Ways to Eat Together

The biggest obstacle to eating together is timing. Whether it's coordinating everyone's busy schedule or an aversion to the endless prep / cook / clean routine, using your freeze dryer to prepare meals or ingredients ahead can help you enjoy time with your friends and family over the dinner table.
When making soups or stews, prepare one batch for use immediately and one for freeze drying. Freeze dried soups and stews make healthy, fast meals for busy nights or impromptu neighborhood get-togethers.
Freeze dry individual staple ingredients such as ground beef or grilled burger patties, grilled chicken, and roasted vegetables. By preparing the most time consuming ingredients in batches ahead of time, you can quickly whip up family-friendly meals by adding freeze-dried ingredients to fresh.
Freeze dry favorite meals in individual portions. You may find family members more eager to stick to dinner time if they know their favorite food is waiting.
Experiment with freeze drying one-dish meals such as casseroles, lasagna, and mac and cheese. If you sneak some vegetables into your recipes, you'll have a fast, healthy meal on hand that will protect your family time even on the busiest nights.
We hope you're enjoying the crisp, cool temperatures of fall – and we hope you'll use your freeze dryer to eat better and eat together this month!