It's everyone's favorite month! No, not December. It's National Pizza Month! Here are some fun facts:
Americans eat 3 billion pizzas every year
Kids between the ages of 3 and 11 say it's their favorite food
Pepperoni is the preferred topping, with 251,770,000 pounds crowning pizzas every year, however….
People report loving unusual toppings on their pies including peas, mashed potatoes, and chocolate
Three Thrilling Pizza Combinations
Pizza is easy to make at home, and it's more fun than ordering out. Ready-made pizza dough or pre-baked crusts are available at most grocery stores, but you can make your own with just flour, water, yeast, and salt. Make your pizza building that much faster by prepping toppings and freeze drying and storing in an airtight container. Toppings are up to you, but this is the perfect time to try something new.
Strawberry, Bacon and Chicken
To make this surprisingly delicious pizza fast, freeze dry sliced strawberries, cubed chicken and crumbled bacon. When you're ready to assemble your pie, rehydrate ingredients with a quick soak in warm water and pat dry with a paper towel. Top your crust with the berries, chicken cubes, and bacon, then add sliced onion, cilantro, and blue cheese crumbles. Bake until the crust is brown and all ingredients are hot. Drizzle with balsamic vinegar just before serving.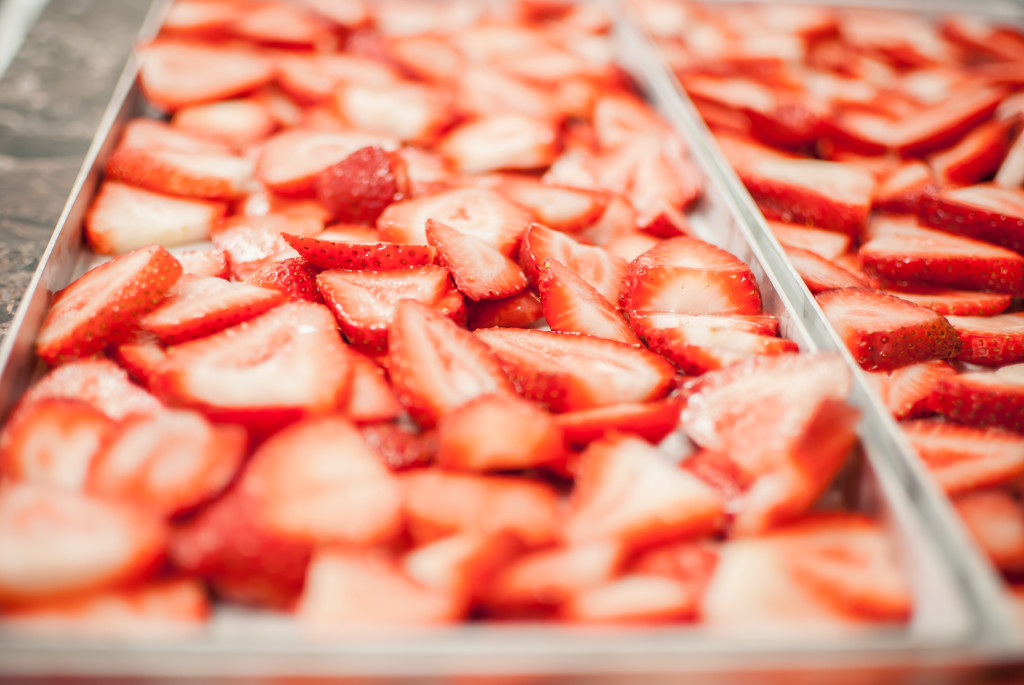 Butternut Squash and Sage
Butternut squash and sage are a sublime combination. Thinly slice butternut squash into pepperoni-sized rings and freeze dry. You can also freeze dry sage, and October is a great time to do it before winter temps get to your outdoor plants. To make your pizza, rehydrate the squash and sage by spritzing with warm water. Drizzle olive oil over the pizza crust, top with squash slices, sage leaves, and dollops of ricotta cheese (which you can also freeze dry). Bake at 350 degrees until the crust is brown and ricotta is warmed through. Drizzle again with olive oil before serving.
Cantaloupe and Ricotta
This is a light, vegetarian-friendly pizza that makes a nice Sunday brunch entree. Thinly slice and freeze dry ripe cantaloupe. To rehydrate, spritz with warm water or immerse in warm water for one minute. Top crust with a bright olive oil, cantaloupe slices and ricotta cheese. Bake until brown, then add peppery arugula or cilantro leaves and a dash of olive oil before serving.
However you enjoy your pizza during National Pizza Month, share your ingredient freeze drying tips with the rest of our community on Facebook!
Save