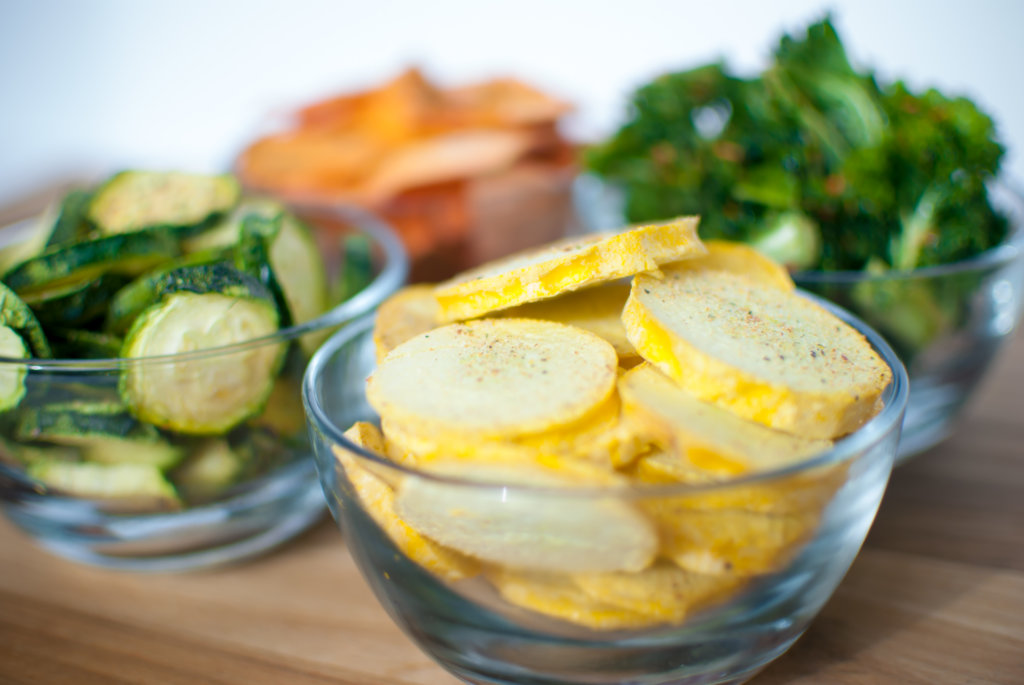 There are dozens of varieties of squash and this is the season they start showing up in colorful pyramids in markets and farmer's markets. You may even have them trailing all over your own garden. Squash are so nutritious. The colorful skins contain beta-carotene and other nutrients and trace minerals. They're also incredibly versatile. Sweet tasting squash such as butternut and acorn make creamy soups, yellow squash go nicely in omelets, soups and stews, and pumpkin (it's a squash!) is a lovely addition to quick breads.
Crunchy Veggie Chips: All varieties of squash (except spaghetti squash) make healthy, nutritious, satisfyingly crunchy vegetable chips when sliced thin and freeze dried.Veggie chips are the smart alternative to potato chips, with all the crunch and none of the guilt.
Vegged Up Stews and Breakfasts: You can cube and freeze dry yellow squash for use in chili, stews and egg scrambles or omelets. Yellow squash has such a mild taste that you won't taste it. It's a good way to sneak an extra serving of vegetables into your meals. Don't worry about redyrating before adding it to chilies or stews, it will return to it's original consistency on it's own in the pot.
Creamy Soups: Peel your acorn, butternut or pumpkin squash and puree the flesh with a little water or broth. Use only enough liquid to keep the blade spinning. Spread the pureed squash, now a jam-like consistency, onto the freeze drying trays and process. Grind the freeze dried chunks into a powder and store in an airtight container. When you're ready for soup, add enough hot vegetable broth to make a thick soup. To enhance flavor of squash soups, repeat the freeze drying process with sweet apples such as the Fuji variety. Slowly add "apple powder" to the soup to taste (the ratio is usually one apple per two squash). Include sauteed onions and sea salt and top with freeze dried banana chips.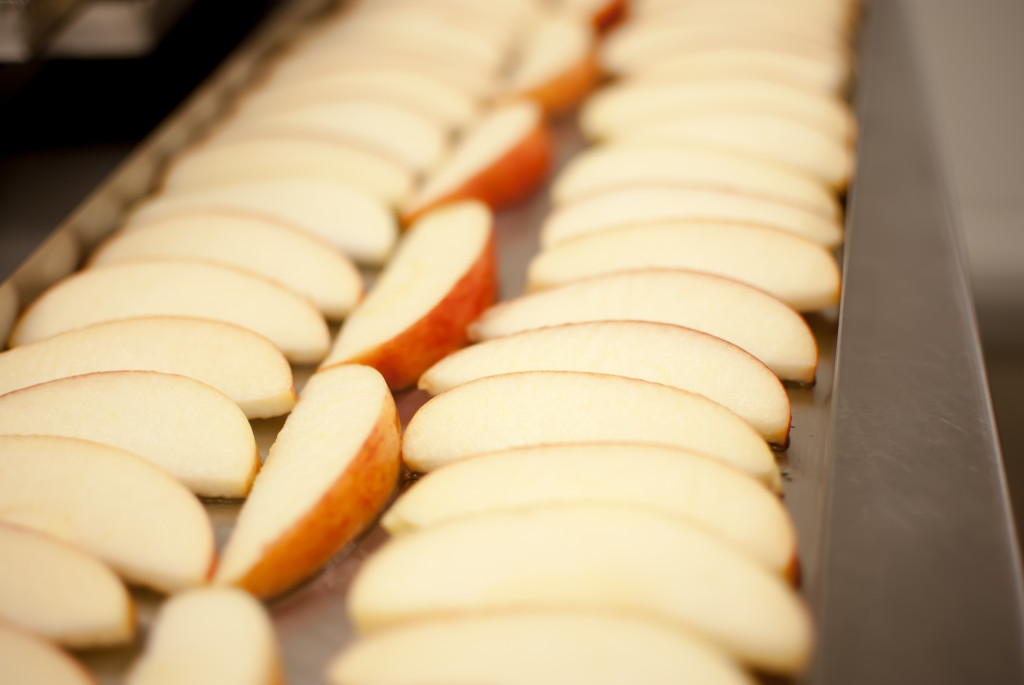 Squash are one of our favorite things to freeze dry and experiment with. They're so versatile and nutritious, and so easily grown, that we're always finding new ways to use freeze dried squash. Do you have a favorite? Share it with our community on our Facebook page!