Strawberry Chocolate Chip Cookies
2  1/2 c. all purpose flour
1  1/2 tsp. baking soda
1/2 tsp. salt
1/2 c. sugar
1 c. brown sugar
1/2 c. butter, room temperature
2 large eggs
2 tsp. vanilla extract
1 Tbs. honey
2  1/4 c. freeze-dried strawberries
1 c. chocolate chips
Preheat oven to 350F.
Whisk together flour, baking soda, and salt.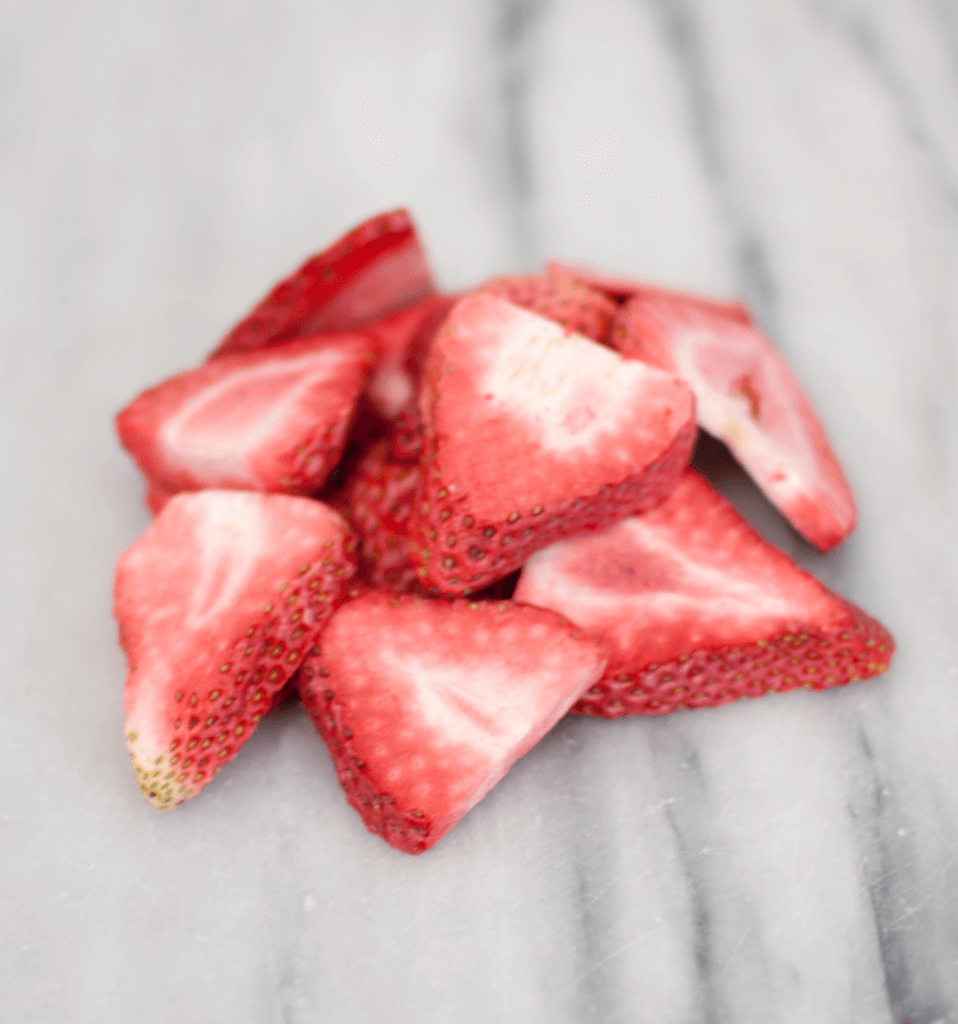 In a separate bowl, cream together butter and sugars. Mix in eggs one at a time. Add vanilla and honey. Gradually blend in dry ingredients. Mix in freeze-dried strawberries and chocolate chips.
Drop by tablespoon onto baking sheet.
Bake for about 10-11 minutes, or until cookies begin to brown. Bake an extra minute or two for a crisper cookie.
Cool for 2 minutes on baking sheet, move to a wire rack to cool completely.
Makes 3-4 dozen