There's that magical time after school and before dinner when kids turn into starving little monsters with bottomless stomachs. Actually that sounds like most of us right around 3:00 p.m., so feel free to commandeer a few portions for yourself!
Managing snacks is important – healthy nibbles helps kids get through homework or sports practice and tides them over until dinner. What you don't want kids to do is start eating out of vending machines or scrounging through the kitchen for unlimited portions of cereal or chips.
We love freeze dried after-school snacks because they don't need refrigeration, there are no preservatives, you can avoid allergens, they don't spoil in a hot locker during the day, and you can pack or portion their favorite foods while having some control over what they're eating. For younger kids who are eager for some autonomy in the kitchen, freeze dried snacks are the perfect compromise.
Apple and Oatmeal Bites
This is such an easy, healthy after school nosh. Cook a batch of oatmeal and stir in apples that are sliced or diced to about 1″. Place in bite-size dollops on the freeze dryer trays and run them through a standard cycle. These handheld nibbles are like an oatmeal cookie but are full of protein and slow-burning carbohydrates that will help kids stay full until dinner.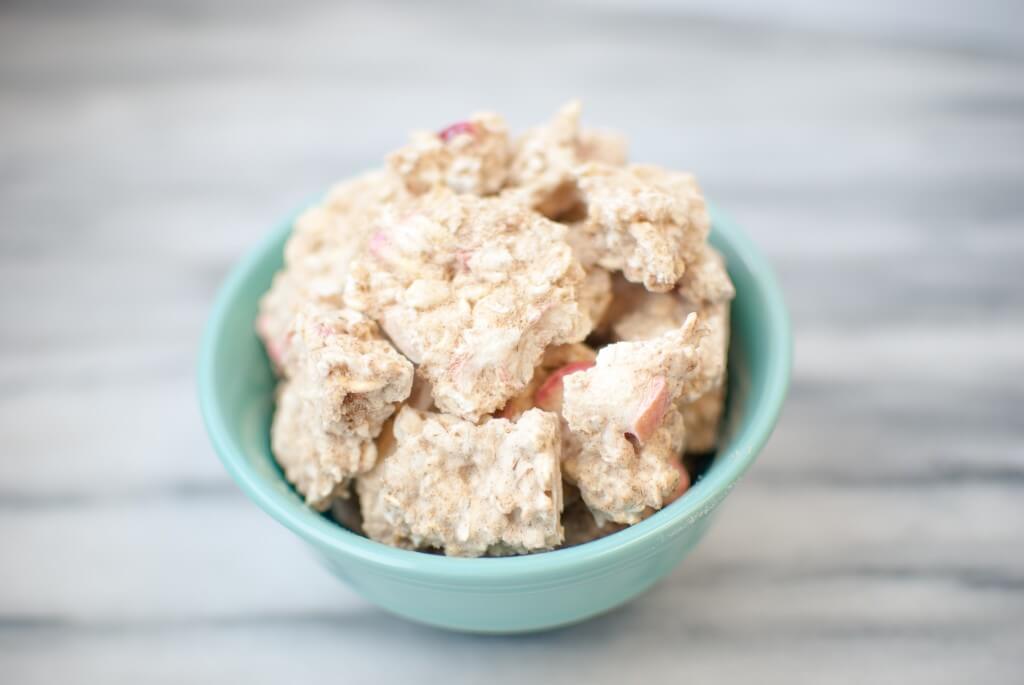 Yogurt Drops and Fruit
Here's another perfect combination: Freeze dried yogurt and fruit. For the yogurt drops, use a ziplock bag and cut a small hole in one corner of the bag. Then make small coins of yogurt on your freeze dryer trays. It may help to line your trays with parchment paper and then start up your freeze dryer about 30 minutes beforehand then simply place in the freeze dryer for a standard cycle. And for healthy fruit snacks, just slice up all of your favorite fruits and place them on the tray. Remember, you can run both the fruit and the yogurt at the same time.
Veggie Chips
This is one of our favorites because freeze dried veggies have a powerful flavor. They're the perfect crunchy texture and can easily satisfy those afternoon munchies. All veggies can easily be made into a healthy snack with a little spritz of olive oil and a dash of seasonings like lemon pepper, Mrs. Dash or even cinnamon. Just slice and freeze dry, then sprinkle with your favorite seasoning or spice. Trust us, freeze dried sweet potatoes are so good that you might not ever want potato chips again.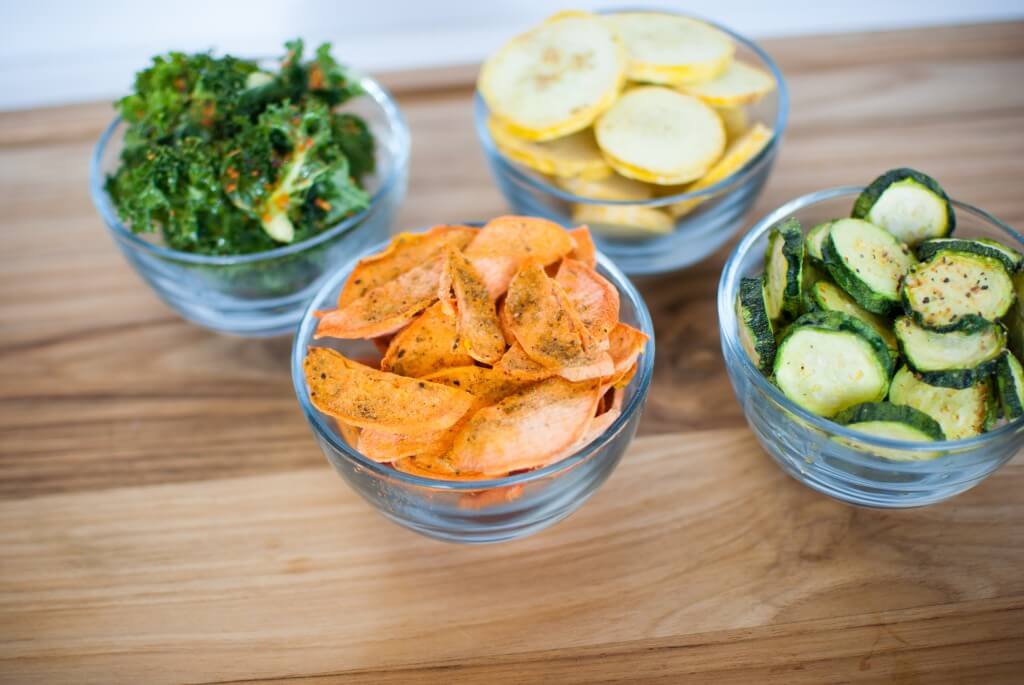 Let us know what you're packing in lunches, "cookie" jars and backpacks by sharing your photos on our Facebook page.