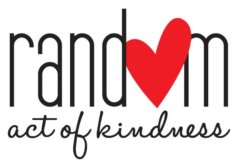 February 17th is National Random Acts of Kindness Day, but we don't think the celebration should be limited to just one day a year.
We hear stories all the time from Harvest Right customers about how they use their freeze dryers to perpetrate Random Acts of Kindness by sharing their freeze-dried food. Many customers use their food storage to see them through natural disasters, layoffs, financial hardships, and so much more. Along with that, they have been able to use their freeze-dried food to help family, friends, and even strangers.
Sharing a warm, nutritious, easy-to-prepare meal is a simple Random Act of Kindness and a freeze dryer makes that so easy to do.
We love sharing quiche. It's nutritious, it's easily adapted for vegetarians, and it's easy to rehydrate. And, making a quiche with freeze-dried ingredients is easier than you might think.
Here's our favorite nutritious, crowd-pleasing quiche recipe:
Squash and Mozzarella Quiche
Ingredients
1 pie crust – make your own or use a store-bought pie crust.
1 tablespoon extra-virgin olive oil
2 cups sliced green or yellow squash (fresh or freeze dried)
2 cups sliced zucchini (fresh or freeze dried)
1/4 cup diced shallots
1 tablespoon chopped thyme (fresh or freeze dried)
1 cup 2% milk
1 teaspoon salt
Black pepper to taste
6 tbs raw egg powder + 6 Tbs water = 3 whole eggs
3/4 cup shredded part-skim mozzarella cheese (fresh or freeze dried)
Directions
-Preheat oven to 350 degrees
-Sauté squash, zucchini and thyme in olive oil for four minutes
-Whisk together milk, salt, pepper and egg powder and water in a bowl until blended (may need to add extra water if using freeze-dried ingredients)
-Layer sautéed squash on bottom, sprinkle with shredded mozzarella cheese, then pour in milk mixture
-Bake for 45 minutes
-When cool, cut into squares
Studies have shown that being compassionate not only helps other people, but also makes you happy and healthier. Look for ways you can do random acts of kindness, not only on February 17th but all throughout the year.