On April 13th Dave Nelson began a 2200-mile trek on the Appalachian Trail. His journey began in the Springer Mountains of Georgia and will end in Maine. He'll be walking for five to six months, carrying everything he needs in his backpack. See our introduction to Dave and see his packing list here.
We're happy to have an update on our hiker, Dave Nelson. Here's what he writes:
Day 1:
Left Springer Mountain, Georgia. Hiked eight miles to the Hawk Mountain shelter. Slept in my tent, ate Harvest Right freeze-dried beef ramen with asparagus. Had a nice afternoon rain storm which was really to cool the brow. Day one in the books, on to day two.
Day 2:
Went from Hawk Mountain shelter to Gooch Gap shelter for lunch. On to Woody Gap. Lots of rain all day. Had a nice freeze-dried chicken squash and quinoa rice for dinner.
Day 3:
Left Woody Gap and hiked eight miles to Blood Mountain, then down to Neels Gap. Stayed at Bull Gap and had a freeze-dried breakfast for dinner: eggs, potato, sausage and bacon. Leaving for Low Gap shelter. Had a few visitors last night – a momma bear and her cub. All is well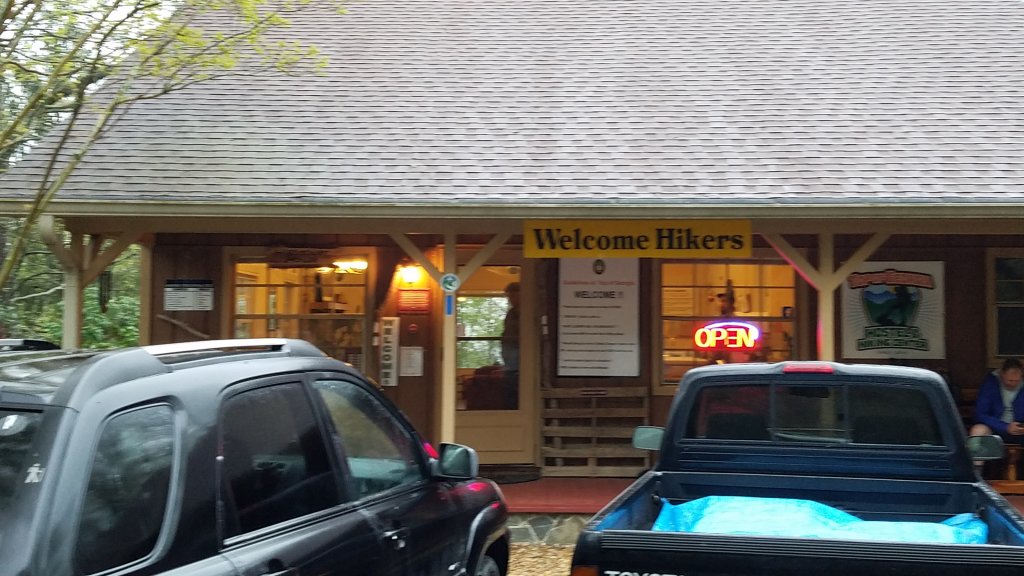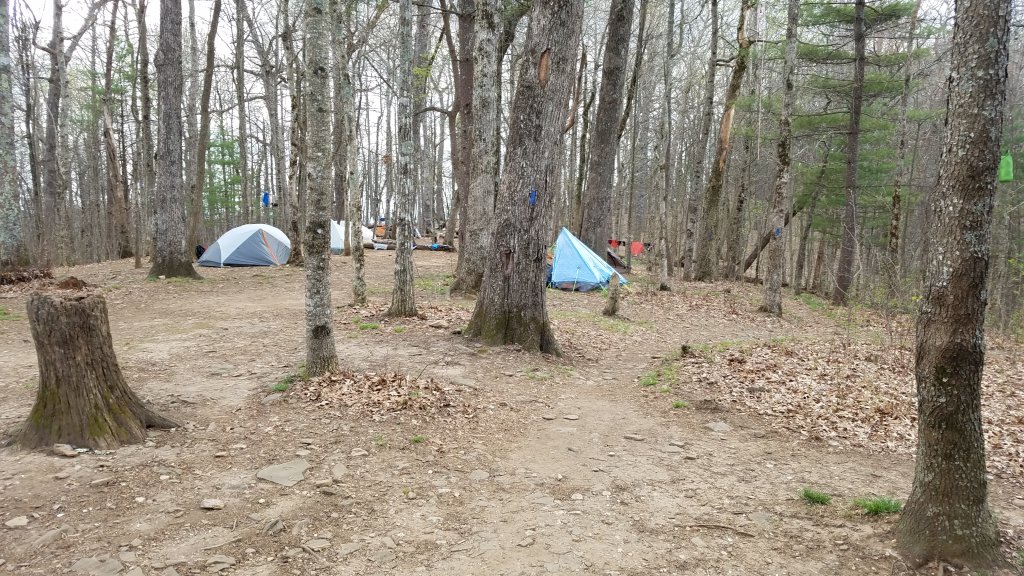 Day 4:
Left Bull Gap a mile past Neel Gap, hiked from 9 a.m. til 5 p.m. – 10. 5 miles. Had a great day. Once I arrived at Low Gap shelter. Tented and started cooking my breakfast for dinner. Harvest Right freeze dried eggs, potato, sausage and bacon.
Day 5:
Left Low Gap shelter around 8 am. Stopped about a quarter mile away for a water fill up at a spring. Hiked a great four hours on a ridge line. Ended up in the Blue Mountain shelter. Finished the night having Harvest Right freeze dried chicken, asparagus, barley, rice.
Day 6:
Long day, hiked 16 miles to top of Georgia hostel, had a bed and a meal in town. Nice refresh. Washed my clothes and took a shower. Tomorrow I should be in North Carolina.