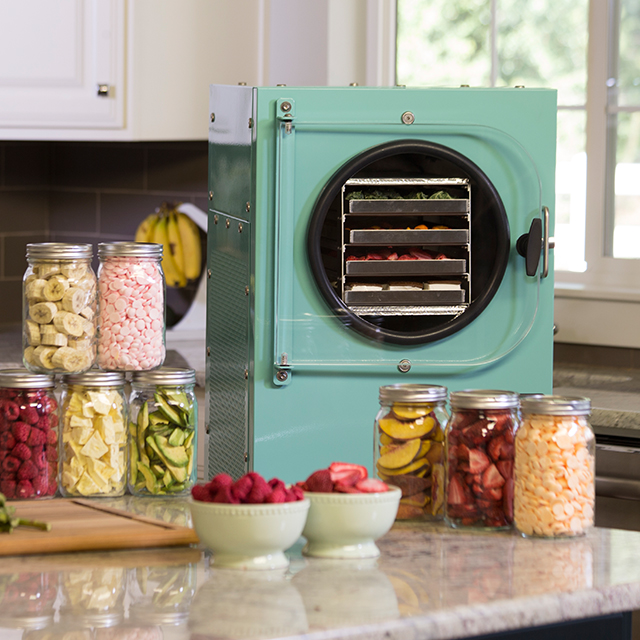 In-home freeze dryers have been called "the microwaves of the future." So just how big are these fantastic new appliances compared to microwaves – and will they fit in your kitchen?
Freeze dryers are quite compact! Dimensions: are 30" tall x 20" wide x 25" deep. They use a standard 110 volt outlet, so you can place your freeze dryer on any countertop, table or industrial cart. Many people actually keep their freeze dryer in their garage, a utility room, a laundry room, a large pantry, an extra bedroom or we've even seen it tucked in a storage area under the stairs. They also weigh under 100 pounds and are easily moved, especially on a cart with wheels. (Don't you love the new color options to coordinate with whatever room you're storing it in?)
Our freeze dryers can process 6 to 10 pounds of food at one time, and it doesn't have to be the same type of food. Dryers come with four trays and you can buy additional trays so you can prep one batch while one processes. Cycles take about 24-40 hours, so you could easily freeze dry hundreds of pounds of food every year.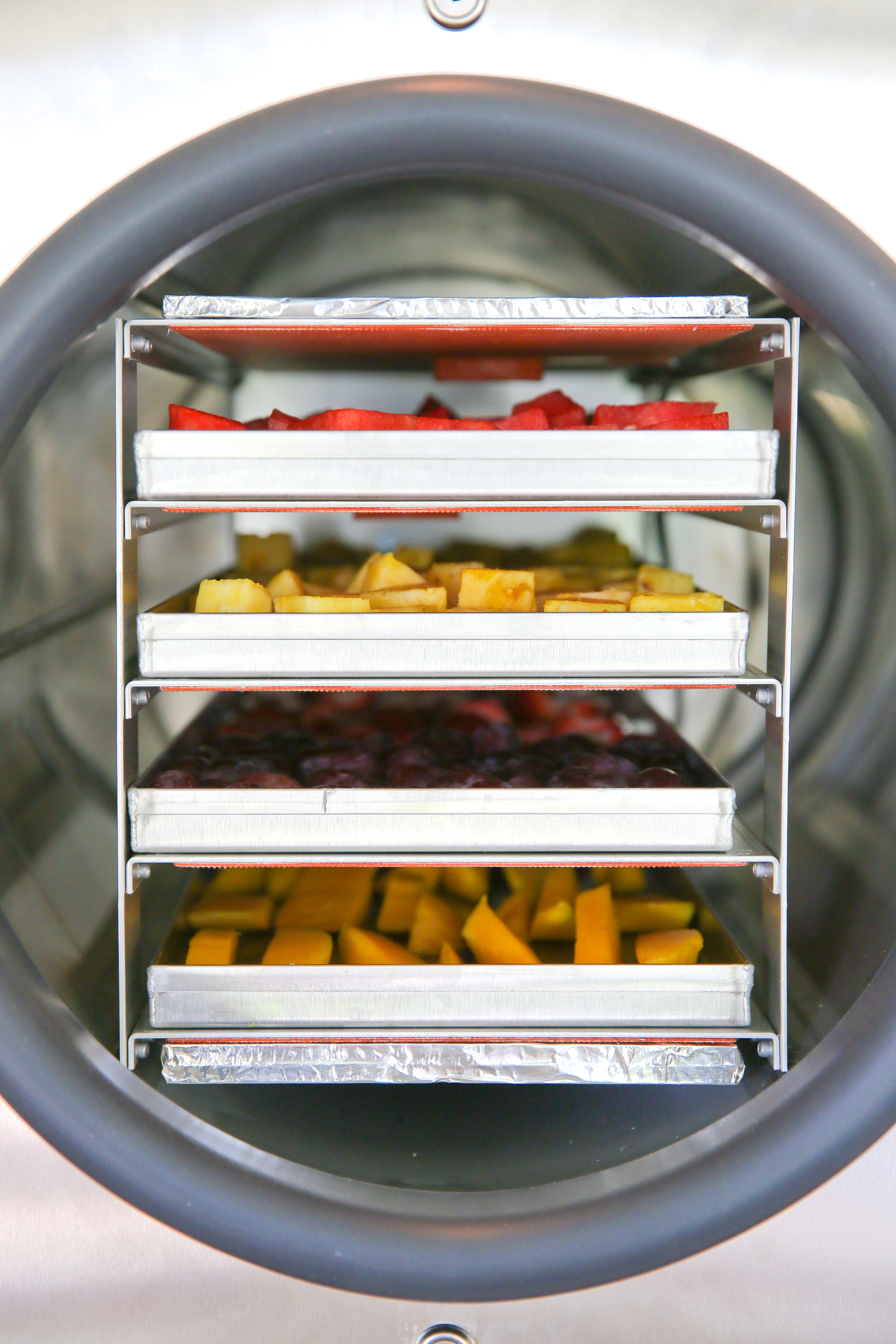 Interested in learning more about how it works? Watch our video: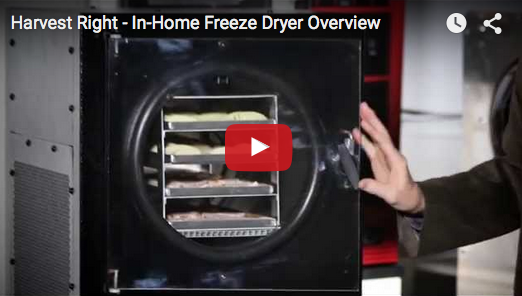 Ready to get started with your very own freeze dryer? We have exciting news!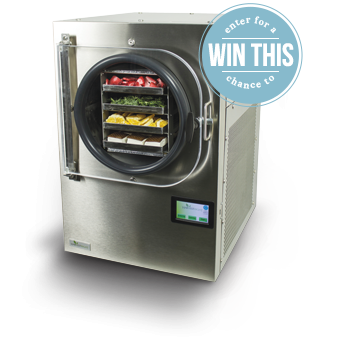 From now until October 31, 2015 you can ENTER TO WIN a Harvest Right Freeze dryer, a $4300 value (you pick the color!).
Already have a freeze dryer? If you win, we'll reimburse you for yours!