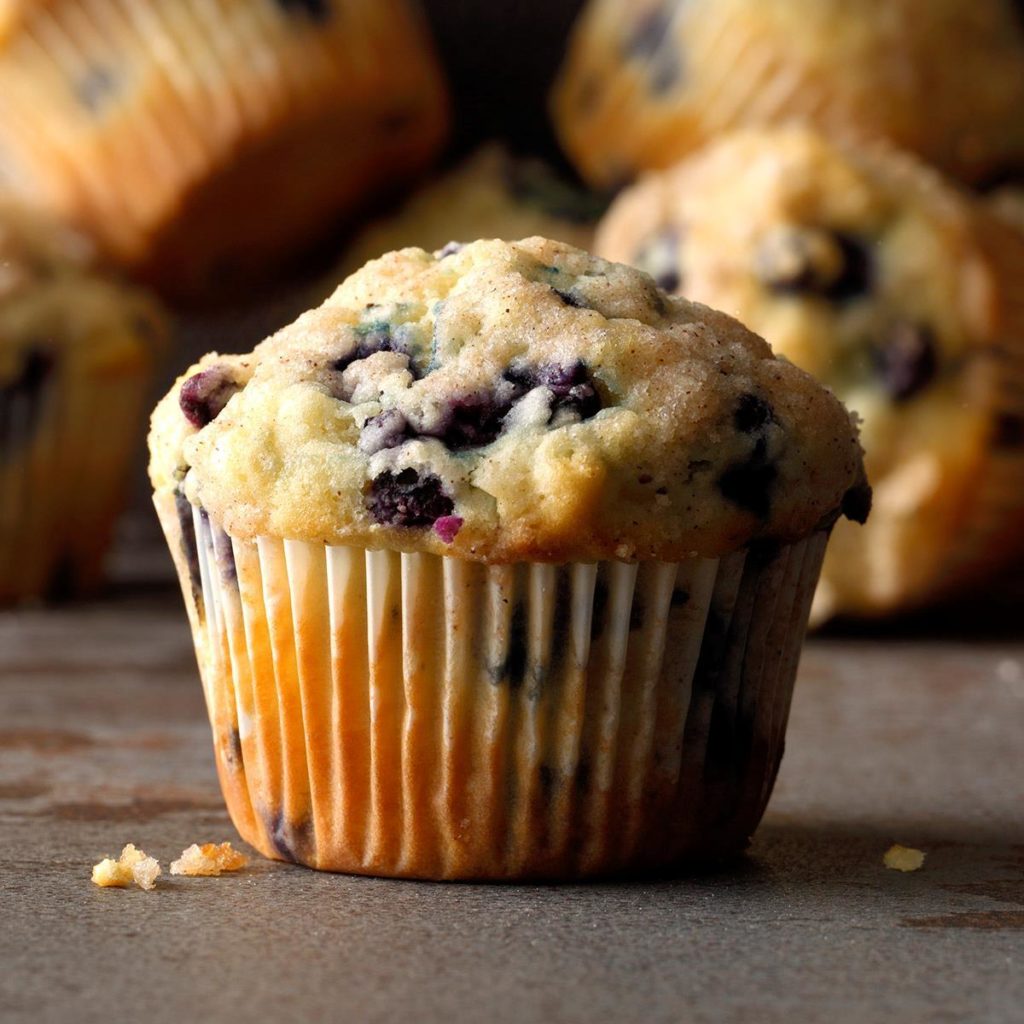 July 11th is National Blueberry Muffin Day. There's nothing better than sinking your teeth into a homemade blueberry muffin on a summer day. Blueberries are a superfood of sorts – they are ranked number one in antioxidant health benefits and are packed with vitamins and nutrients. Blueberries are also known to reduce heart disease and cancer.
Blueberries are a delicious fruit to have on-hand, especially when they aren't in season; and they lose little to no nutrients when freeze dried. Blueberries contain a lot of sugar and they have a tough outer skin, which make them trickier than most foods to freeze dry. Before freeze drying, be sure to break the skin of each blueberry so the moisture can escape (poke them with toothpick, skewer, etc). Or, give them a quick chop in the blender/food processor before freeze drying.
Depending what you plan to use them for, you could also blend blueberries and freeze dry a blueberry puree. Use the puree just the same as you would blueberries; flavor oatmeal, muffins, pancakes, cereal, smoothies, etc., even eat it crunchy. It just wouldn't be in the shape of a blueberry.
It seems like there is no better time to put your freeze-dried blueberries to the test than on National Blueberry Muffin Day. Freeze-dried blueberries are packed with intense flavor, making them the perfect addition to your muffin recipe.
Blueberry Muffins
2 c. all purpose flour
1/2 c. butter
1 1/2 tsp. baking powder
3/4 c. freeze-dried blueberries*
1/2 tsp. salt
3/4 c. sugar
2 eggs
3/4 c. milk
1 tsp. vanilla extract
Preheat oven to 375˚. Beat butter and sugar together, add eggs, milk, and vanilla and beat well. Set aside. Mix dry ingredients (except blueberries), set aside. Combine the wet ingredients with the dry, being careful not to over mix. Fold in freeze-dried blueberries and let sit for a few minutes to soften. Grease muffin tin, or use liners. Fill each one about 3/4 full.
Bake for 25-30 minutes (or until toothpick inserted in center comes out clean). Remove from pan and let cool.
*You can use fresh or freeze-dried blueberries for this recipe.