Homemade goodies are so much better than anything that comes from the store. Forget expensive chocolate, surprise your Valentine this year with a stash of tempting freeze dried goodies that are as much fun to eat as they are to make. Need some inspiration? Here are crowd favorites, plus some healthy ideas in case your Valentine is working hard on weight loss this year.
Freeze Dried Ice Cream Sandwich Bites
Freeze dried ice cream bites are hands down the favorite among the Harvest Right crowd. They're extra creamy when freeze dried, and they're so easy to make. Just cut your favorite ice cream sandwiches into cubes and place in a single layer on freeze drying trays. Process and store in an airtight container. They won't last forever, so a pretty airtight cookie jar is a nice way to present your gift. For a lower-calorie version, freeze dry Skinny Cow brand sandwiches. Check your local market freezer for dairy and gluten free versions, too.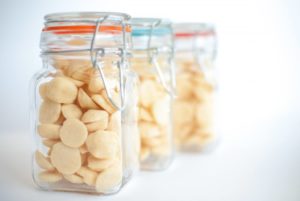 Freeze Dried Yogurt Drops
In a close second for favorite freeze dried treat are yogurt drops. Freeze drying makes flavored yogurts into something entirely different and intensely flavorful. To make freeze dried yogurt drops, place flavored yogurt on freeze drying trays in teaspoon dollops and process. When they're done, store in an attractive, airtight glass jar. Take a good look at how pretty they are because that jar won't be full for long!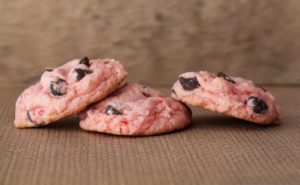 Freeze Dried Cookies
Does your darling have a favorite cookie? Make a big batch and freeze dry them. Freeze dried cookies have a delightful crunch and deep, rich flavors. Just process in the freeze dryer after they've cooled and store in an airtight container.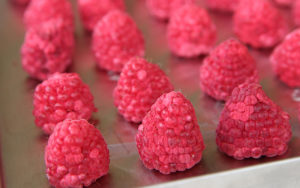 Freeze Dried Fruit
If your beloved is working hard on weight loss, you don't need to derail them to spoil them. Freeze dried fruit is one of the most delicious, versatile foods to come out of a freeze drier. We recommend going for the good stuff. Buy ripe mango and berries to add to a mixture of banana, and any other favorite fruits. You can create your own signature mixture, or combine them with nuts, whole wheat pretzels, or even a little puffed rice for a healthy energy mix or oatmeal topper. Or, for an additional layer of delicious, dip the freeze-dried fruit in melted chocolate.
Valentine's Day is a great reason to indulge the ones you love. With a freeze dryer, you can make their favorite treats even better, or make a long-lasting stash of goodies so they're never out of sweet stuff.