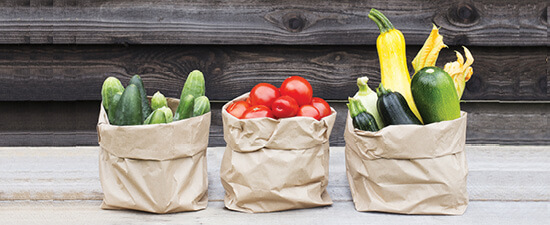 It's been a long winter and it's high time to talk about gardening. We've got a few more weeks of chilly weather to go, but before you know it friendly green sprouts will be pushing through the soil and bright berries will be getting sweet. Gardeners usually get through the last weeks of winter by planning their plots and starting seedlings. If you have a home freeze dryer you can up your game and adjust your strategy; those vegetables that go gangbusters in late summer are precisely want you want to plant now. Here are some of our favorite high-yield veggies to freeze dry:
Zucchini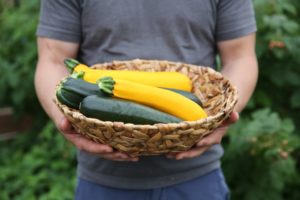 It seems like zucchini fell out of fashion somehow in the last decade, but we have never stopped embracing it. In the right soil, zucchini goes wild. Attend to it, and you'll have squash as big as your head, or even boxes of squash as big as your head. If that's the case, don't abandon it or force it on neighbors – dice it, slice it, or shred it and freeze dry it. Because it's fibrous and has a mild flavor, it's easy to up the veggie content of soups, stews and recipes just by adding a cup or two of diced zucchini. Dogs love zucchini, and since it has a low calorie count, you can feel good about feeding a chunk or two of freeze dried squash to your pet whenever she asks. Shred your over abundance, freeze dry it, and use it through the winter to make comforting quick breads.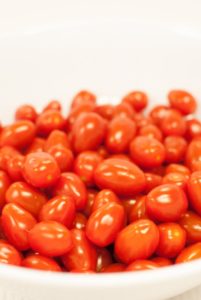 Tomatoes
From fat Big Boy varieties to dainty yellow pear tomatoes, don't hold back on planting in your garden or on your patio. Tomatoes, pizza sauce, and tomato pastes and marinara sauces, freeze dry wonderfully. For whole tomatoes, slice large tomatoes or cut cherry tomatoes in half before placing on freeze drying trays. For sauces, just spread on a thick layer on trays then powder or store in chunks in an airtight container after freeze drying.
Spinach and Kale

Spinach and kale grow in abundance in spring and summer, and it can be hard to eat it as quickly as it comes out of the ground. Spinach and kale are both
nutritious and tasty additions to winter soups and stews, are great additions to homemade dog food, and are virtually flavorless when powdered. Remove leaves from stems (some people find the stems bitter), then rough chop. Freeze dry all that you can during the summer, then add it to recipes later in the year to boost the fiber and nutritional content of recipes later in the year.
Hopefully you've got your seeds ordered and your ground prepared. Plant with abandon this year and stash your harvest for better flavors, and nutrition, in the fall and winter.