August 2nd of every year is National Ice Cream Sandwich Day. Did you miss it? Don't worry, this is one holiday you can enjoy all year. Freeze dried ice cream sandwiches are probably everyone's favorite treat when they start experimenting with their Harvest Right home freeze dryer. Whether you choose a full-fat brand or a reduced calorie brand, freeze drying ice cream sandwiches means you can enjoy this creamy, nostalgic treat without having to have a freezer nearby.
To freeze dry ice cream sandwiches, start the freeze dryer while it's empty so it gets really cold – about 30 minutes. Cut the ice cream sandwiches into bite size pieces, or, place your sandwiches on the trays while still in the plastic wrap (snip one side open). Once freeze dried, store them in Mylar bags with an oxygen absorber and you'll have ice cream sandwiches wherever you go. That's right – you can now take ice cream sandwiches hiking, camping, on road trips, to school or to work – no refrigeration required.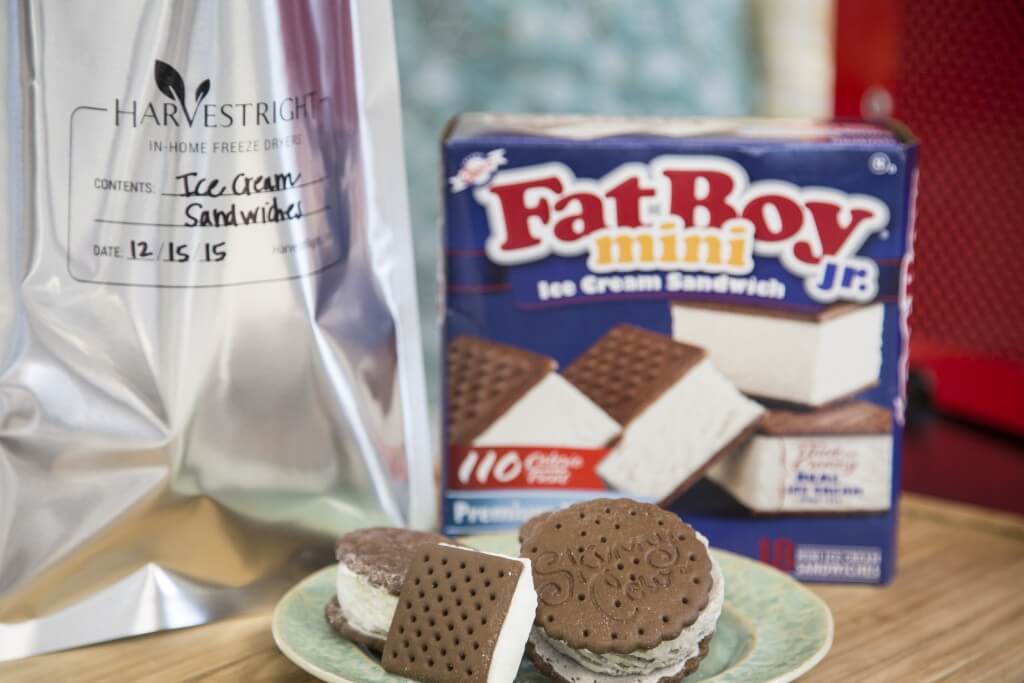 Freeze dried ice cream sandwiches are so tasty that you won't need a national holiday to remind you how much you love these decadent treats.