Meet Dave Nelson, world traveler.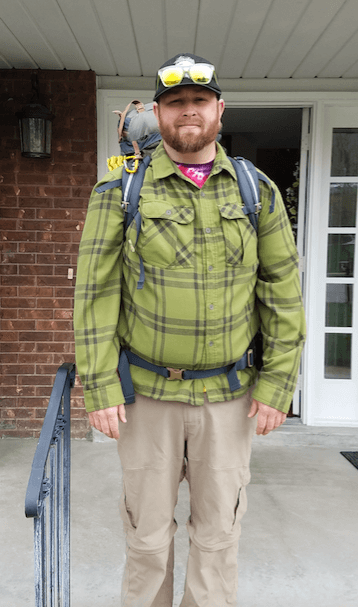 On April 13th Dave began a 2200-mile trek on the Appalachian Trail. His journey began in the Springer Mountains of Georgia and will end in Maine. He'll be walking for five to six months, carrying everything he needs in his backpack.
Dave is 36 years old and lives in Salt Lake City, Utah. He loves nature, animals, cooking and exploring. In fact, he loves exploring so much that he's been to Canada, Alaska, Mexico, Costa Rica, Iceland, Norway, The Netherlands, Czech Republic, Hungary, Cambodia, and Thailand.
Hikers are obsessive about ounces. Everything Dave's pack has to work hard and have a purpose, including food. Water is heavy, and unless you're going to drink it – there's no reason to carry it in food.
Dave used his freeze dryer to prep his meals, then tested all of his recipes for taste and rehydration instructions. He's taken meals out on 30-40 mile long weekend hikes with friends and made sure everyone loved them. Then, he freeze dried everything he needed for this trip and pre-shipped boxes of freeze-dried food to stopping stations along the trail.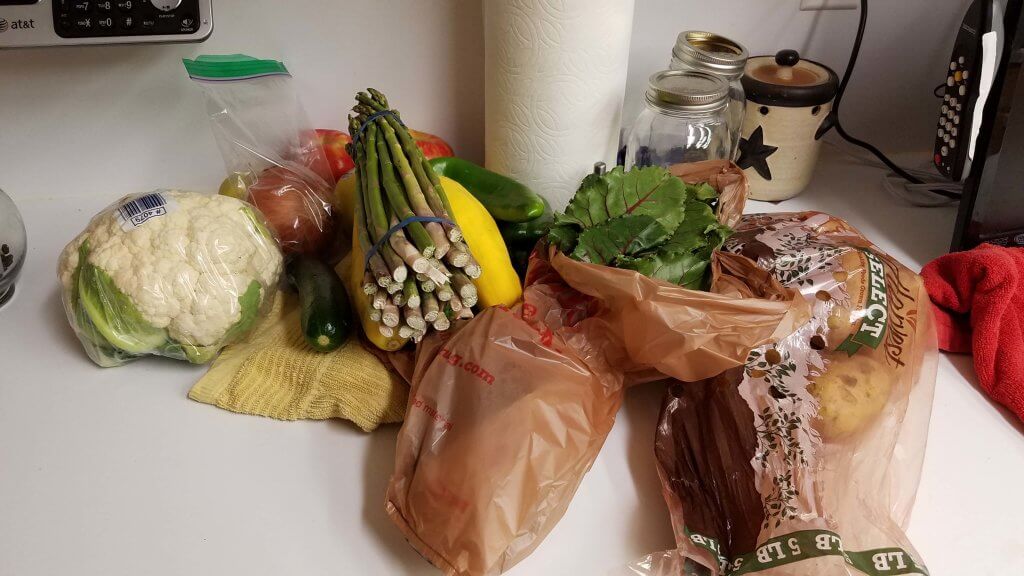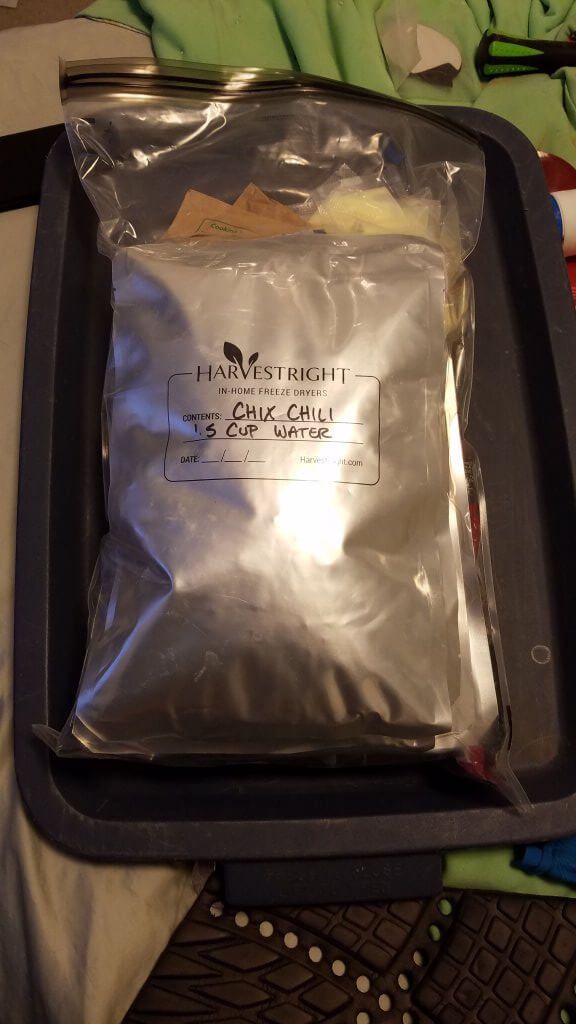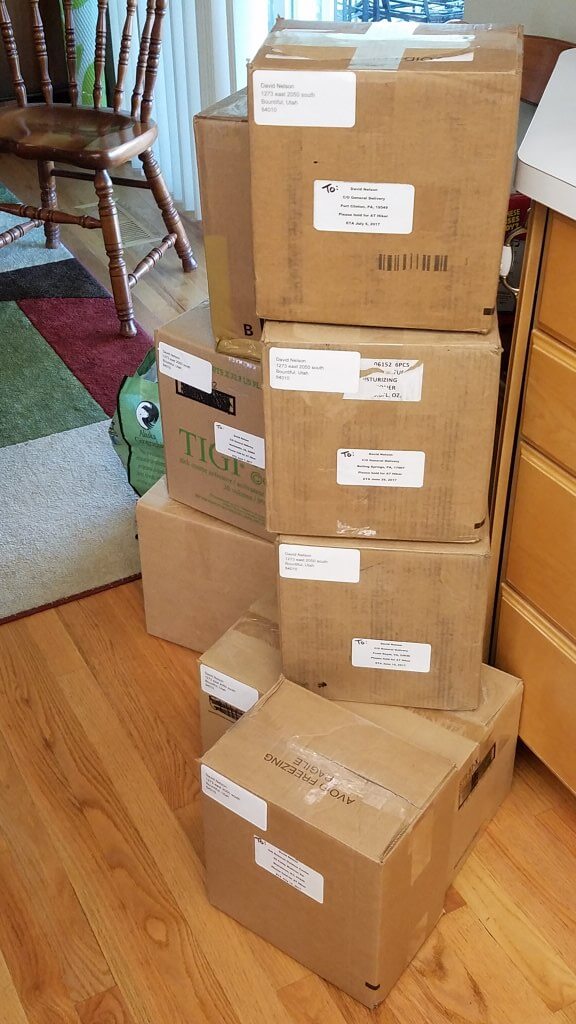 Freeze-drying his own food for the hike gives Dave the advantage of making food that he likes but that is also healthy. Plus, he wanted to avoid all the salt and additives in store-bought freeze dried food to have the best chance to complete the entire trail before winter conditions set in. He also has some food allergies so he can't eat anything with high potassium and he's lactose intolerant, so his freeze dryer was perfect for customizing his meals.
To heat all of his meals, Dave fashioned a food warming oven out of a windshield sunshade. Dave adds hot water to his meals right in his Harvest Right mylar bags, then puts the bags in this makeshift oven and sets up his camp. By the time he's done setting up, his food is perfectly warmed and ready to eat.
We're excited to follow Dave on his hike via check-in emails, so check back each week to keep up with his progress.
And, if you're curious, here's Dave's Appalachian Trail packing list:
Granite Gear Blaze 60 backpack
Zpack sleeping quilt
Thermarest Prolite pad
Salomon 3D xa trail shoes
2 pair Darn Tough socks
2 pair Exefficio 9-inch sport mesh underwear
Black Diamond Corklite trekking poles
Black Diamond Spot headlamp
Evernew .9 liter titanium cookpot
Trail Designs titanium Caldera cone screen
Sea2summit titanium spoon
Sierra Design rain jacket
Sierra Design rain chaps
Marmot rain gloves
Wool gloves
Beanie
2 sport poly t shirts
Prana Zion convertible pants
Crocs
Toiletries
Zpack food bag
Zpack stuff pillow
Patagonia thermal wt. Hooded top
Patagonia r1 bottoms
Mountain Hardware ghost whisper down jacket
Mountain Hardware ghost whisper lite wind jacket
Sawyer water filter
Muscle roller
Juice box portable charger
Samsung s7 phone
Sunhat
Ball cap
AWOL Appalachian trail book