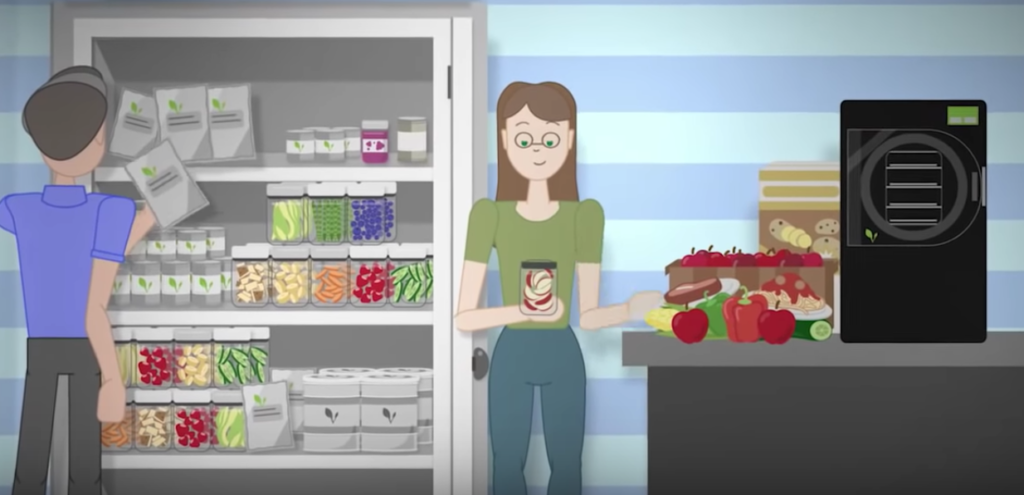 Food storage can be both a daunting and expensive task. Even just putting together a years' worth of storage can break the wallet. It can also be hard to even know where to start. The whole task can be so overwhelming that it's often easier just to ignore. For anyone that has desired to create an emergency food storage, but just didn't know the best way to go about it, a Harvest Right Freeze Dryer may be your answer. 
Store-bought food storage options can be expensive and the food full of unwanted preservatives and other additives. Many "freeze-dried" meals sold in stores are often full of dehydrated ingredients. Dehydrated food is often sugary and loses much of its original nutritional value. Along with losing nutrients, dehydrated food has a limited shelf life. Dehydrated food expires typically after ten years, making it so you constantly worry about cycling through foods, or throwing away food storage before it even is used.
Freeze drying your own food, however, can help save money and time when putting together your supply. Freeze-dried food can last up to 25 years when stored correctly and holds up to 97% of the original nutrients from the food. Freeze drying your own meals and leftovers costs 1/3 of the cost of store-bought foods. Using freeze-dried foods can help you create a long-lasting food storage by using your own home cooked meals and leftovers.
Video: Harvest Right Freeze Dryer vs. Store-bought Freeze Dried Food.