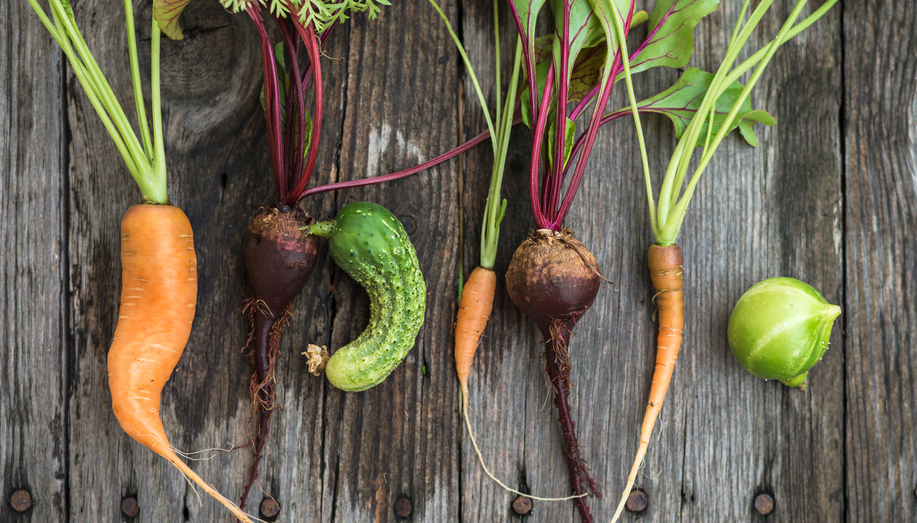 In honor of National Nutrition Month in March, we're continuing to talk about food waste and challenging households to be as close to zero food waste as possible, while still eating healthy. The goal among our Harvest Right Freeze Drying community is to reduce household spending on food, but it's also to close the gap between the 800 million people who go hungry and the tons of nutritious food that is dumped every day.
Ugly is the New Normal
The first action is to reduce what you throw out by freeze drying to eat later. Be creative and freeze dry leftover meals, cans of food in your pantry about to expire, or dairy and meat products in your fridge or freezer before they go bad. However, there's a second way to reduce the amount of food that is discarded every year and that's to embrace ugly food. Huffington Post circulated this video about ugly produce which is really helpful in understanding the issue. Ugly food is the culinary term for fruits and vegetables that are "misshapen" – though the real work lies in banishing the idea of misshapen food altogether. After all, there's no natural law that says a carrot has to be stick straight or a tomato has to be a perfect little red balloon. A tomato is a tomato.
Ugly is Also Very Nutritious
The third action is to approach foods that are inherently ugly, and may therefore seem unappetizing. Huffington Post also produced this slide show to show that many ugly foods are packed with protein and micro-nutrients and are inexpensive and readily available if they grow naturally in your climate. Oysters, for example, have the highest content of zinc of any food source in the world. They're also high in protein, niacin, riboflavin, thiamine, vitamin C, phosphorus, sodium, potassium, vitamin B12, vitamin d, iron, copper, selenium and copper. Oysters also contain antioxidants and those coveted omega-3s. Celery root, which admittedly does look a little creepy, has a mild flavor but is high in calcium, vitamins B6, A, C, and K, riboflavin, phosphorus, magnesium and fiber. Plus, when you freeze dry foods like this, they'll retain their nutrition for another 25 years.
Ask for an Ugly Bin
As for those lopsided tomatoes and two-pronged, gnarly carrots that end up in the trash behind grocery stores, we believe they should take their rightful place in the bins with the more aesthetically-pleasing versions of their kind. Just ask your grocery store manager if they have an "ugly" bin (some stores already do) and if they don't, encourage them to create one.
The way forward is to help everyone understand that ugly food is actually normal food, and to help retailers understand there is a demand for all viable food, regardless of how it looks. What are some of your ideas to help reduce food waste?