If you've got spring fever and have worn out your seed catalogs and vacation brochures already, you're probably ready for a new diversion. There's a fantastic genre of books that are part cookbook, part travelogue and part unadulterated foodie eye candy. Many of the recipes are perfect for freeze-drying – so take good notes while you read! Here's a list of beautiful books to help food lovers pass the time until the local farmer's market returns:
What Katie Ate
Katie Quinn Davies is an award-winning food photographer and blogger. Far more than a cookbook, What Katie Ate is an illustrated journal of what the author cooked on the weekends for her friends – her unique photographic style will make you feel like you were at the party. If you like the book you'll love Quinn-Davies blog of the same name.
The French Market Cookbook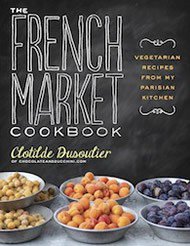 The French Market Cookbook by Clotilde Dusolier is a tour of the amazing variety of vegetraian options in French cuisine. Dusolier's recipes are simple and delicious. Perhaps the best part of this cookbook is that it revives some of the old French peasant recipes that are by nature inexpensive to make and make use of local ingredients. The author also maintains a beautiful blog called Chocolate & Zucchini.
Small Plates and Sweet Treats: My Family's Journey to Gluten-Free Cooking book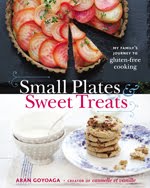 When food lover Aran Goyoaga was diagnosed with an autoimmune disorder in 2006 she began to hear about the health benefits of a gluten-free diet. Now many years into a gluten-free lifestyle, Goyoaga is an expert on how to create delicious (and beautiful) gluten-free dishes. It doesn't hurt that the author is also a professional food stylist. Try to resist licking the pages. If you like this book, follow her blog Cannelle et Vanille.
The Smitten Kitchen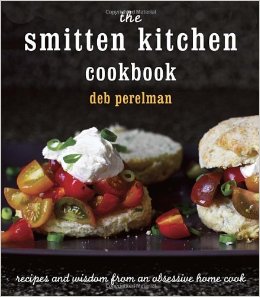 Deb Perlman works her magic in a 42-square foot 1935 galley kitchen. That didn't stop her from winning the IACP Julia Child First Book Award or being named one of Cooking Light magazine's Top 100 Cookbooks of the Last 25 years. Perlman not only takes stunning photographs of her dishes, she includes recipes that have been compared to having access to all your grandmother's secrets. The Smitten Kitchen is also a lovely food blog.
Huckleberry: Stories, Secrets, and Recipes From Our Kitchen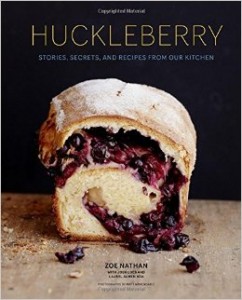 Zoe Nathan is Santa Monica's favorite baker. This book is a collection of her most beloved recipes and is illustrated with more than 115 gorgeous photographs. Though the recipes are decadent, Nathan uses whole grains and local ingredients and includes plenty of gluten-free and vegan options. If you still have the urge to bake winter goodies, this is the book for you.