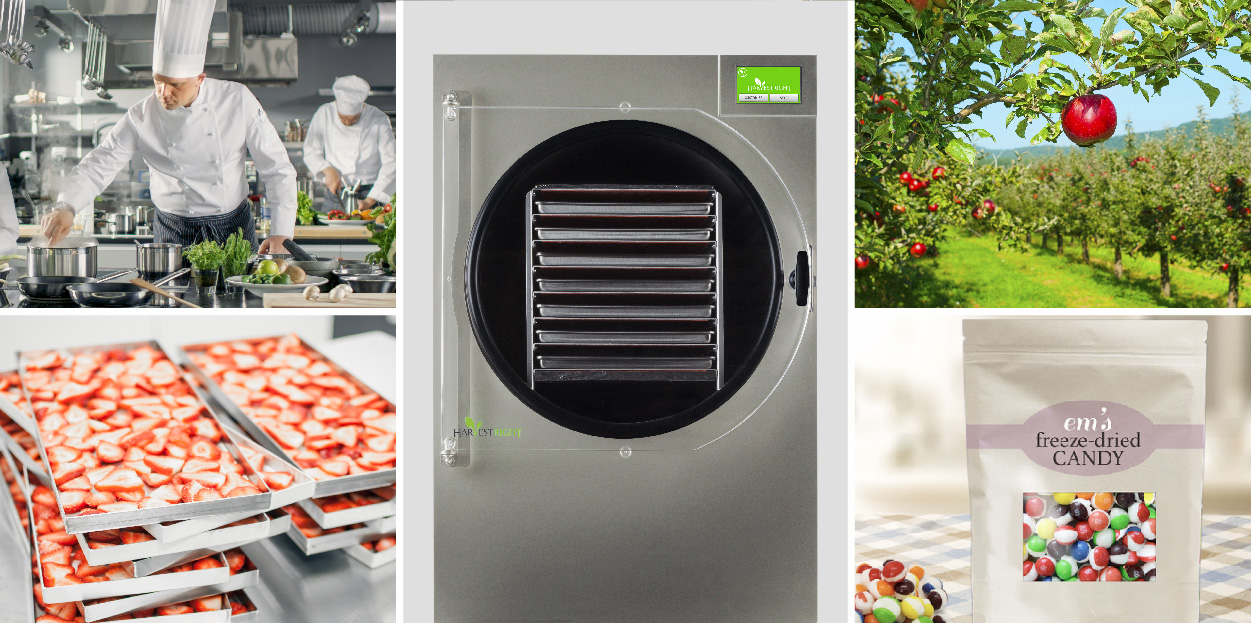 INTRODUCING THE X-LARGE FREEZE DRYER
IT'S TIME TO SUPERSIZE YOUR FREEZE DRYINGDouble the capacity of a large unit and perfect for businesses
Learn more about the new X-Large freeze dryer
1.800.700.5508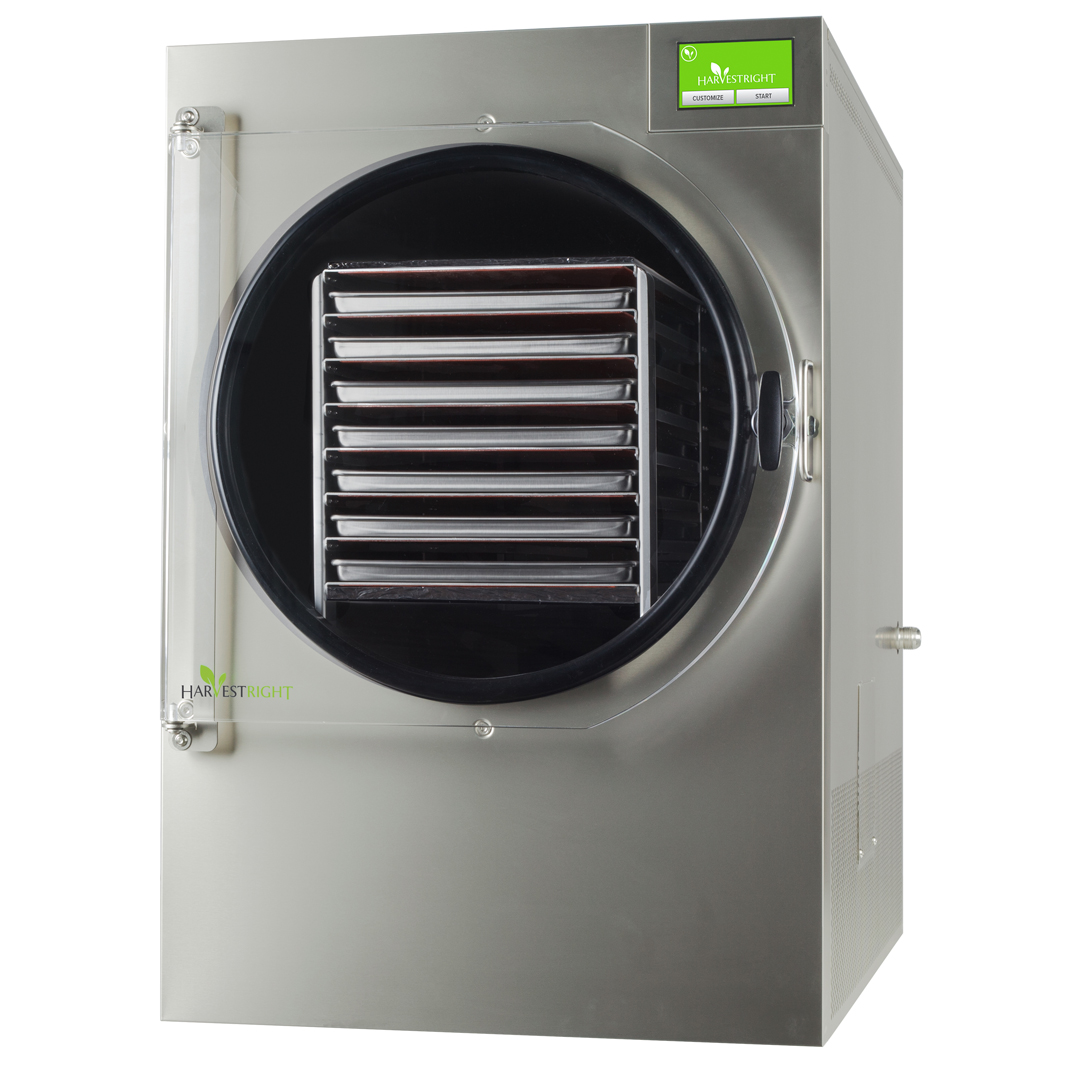 Discover the new X-Large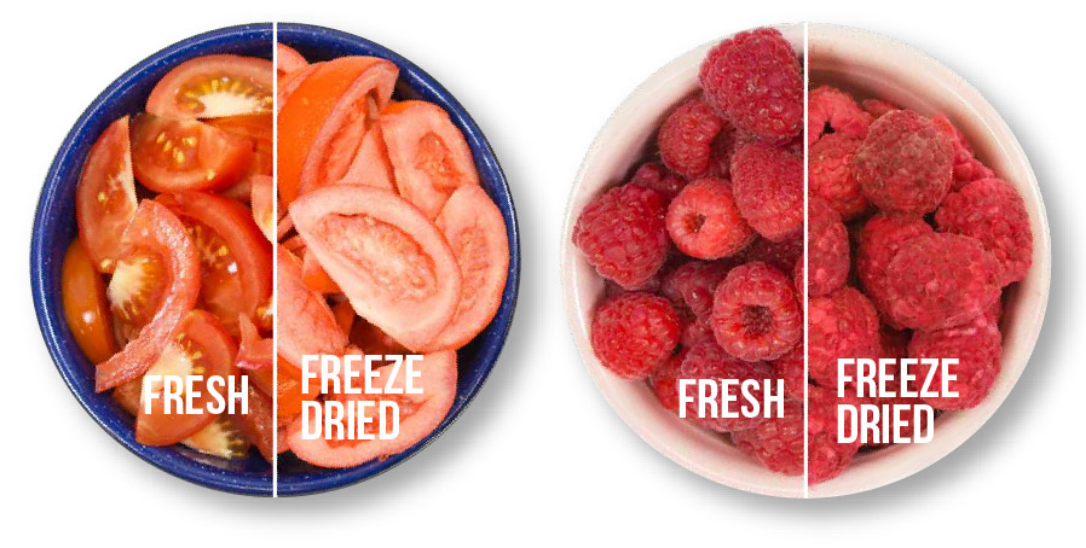 The X-Large freeze dryer has all of the great benefits of our other models but can hold twice as much. Perfect for people and businesses needing multiple units.

X-Large units can preserve up to 30 lbs of fresh food per batch! Produces high-quality results and food that can last up to 25 years. Simply push start on the touch screen and the patented Smart Freeze technology senses when it's done.
HOW

DIFFERENT INDUSTRIES

USE FREEZE DRYERS
HOW

DIFFERENT INDUSTRIES

USE FREEZE DRYERS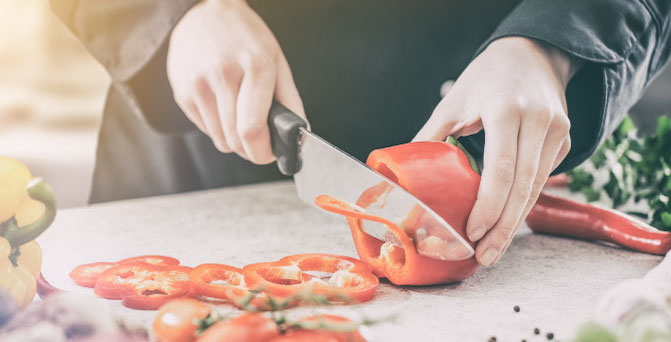 Food service
---
Restaurant owners cut down on waste and preserve specialty items (such as soup) for reuse or sale to the public. Chefs are also using freeze-dried ingredients to improve recipes.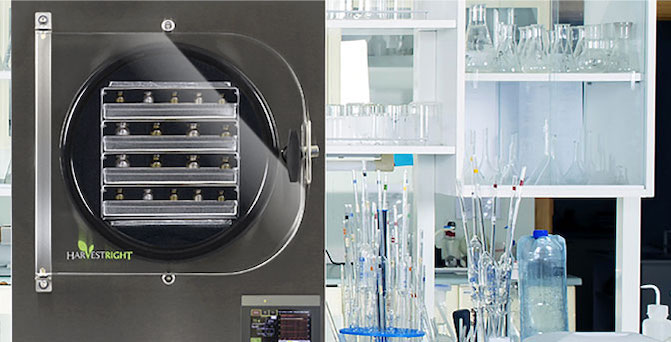 Universities/labs
---
Labs, universities, and research institutions prefer Harvest Right freeze dryers because they are far less expensive, easier to use, more reliable, and have many features that more expensive scientific units don't have.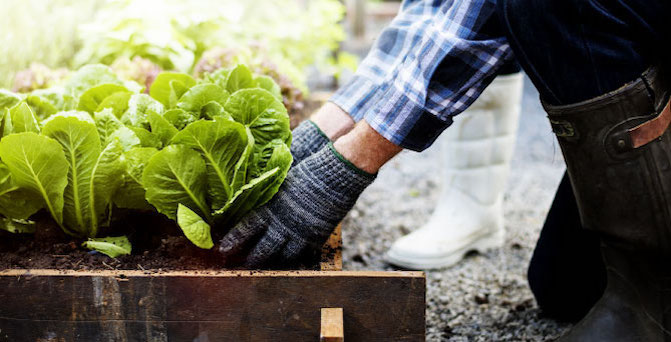 GROWERS
---
Farmers and fruit growers dry fruits, vegetables, eggs, and more, in order to have an alternative to just selling fresh.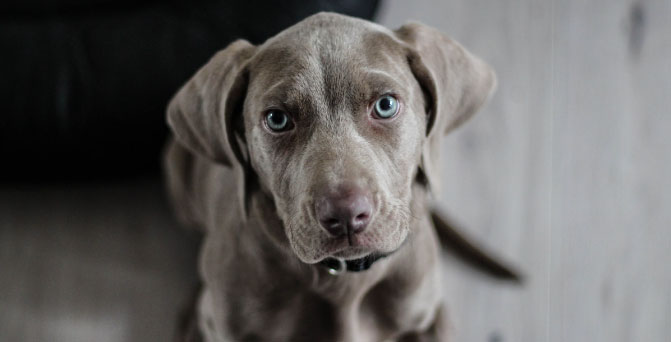 PET FOOD
---
Many pet owners only feed their pets natural food ingredients that have been freeze dried. Just add water and the pet food is the same as fresh.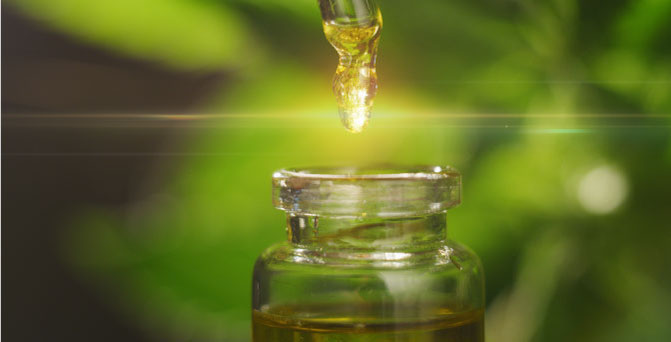 Pharmaceutical
---
Preserve the enzymes and terpenes of herbal products. Because the freeze drying process does not use heat to remove water, appearance, nutritional content and potency remain the same as fresh.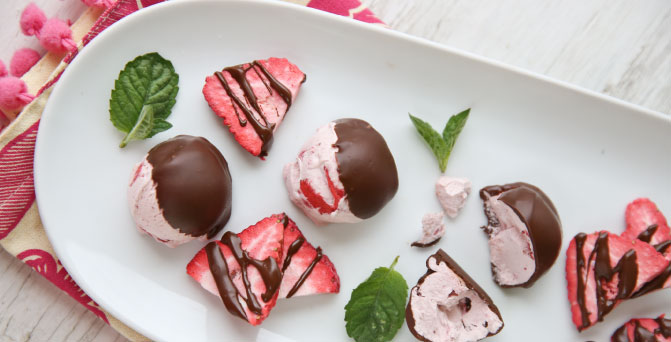 SNACKS & TREATS
---
People have discovered how fun and delicious freeze-dried desserts and snacks can be. From freeze-dried Skittles to ice cream and strawberries, businesses that specialize in freeze dried sweets are taking off.
HARVEST RIGHT MAKES SENSE

FOR YOUR BUSINESS
HARVEST RIGHT MAKES SENSE

FOR YOUR BUSINESS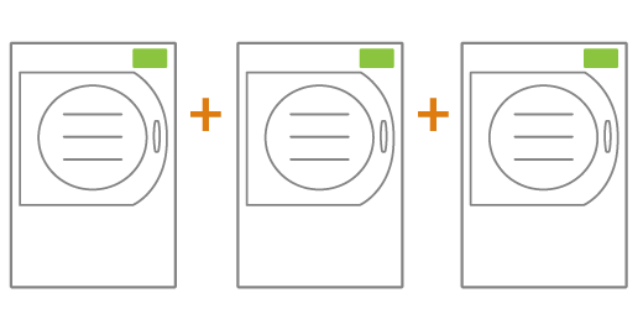 Lower Machine Costs
Purchasing multiple Harvest Right freeze dryers can give you the same capacity of an industrial freeze dryer at one-third the cost.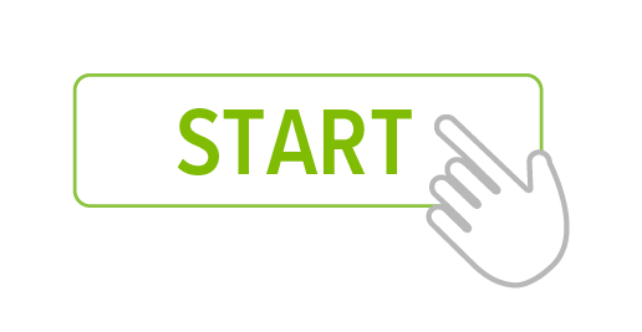 Easier to Use
Patented software makes Harvest Right freeze dryers simple to use. No need to provide special training or hire an expert to run the machine.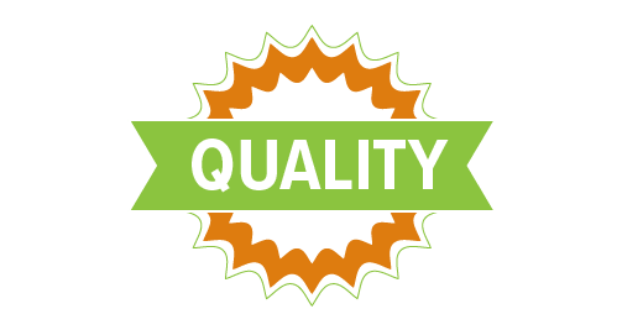 Higher Quality
The quality of product that has been freeze dried in a Harvest Right freeze dryer is far superior to that dried in other commercial dryers.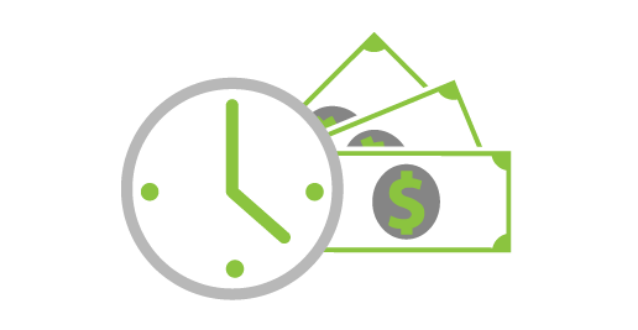 Better Production Control
A large commercial freeze dryer is very expensive to operate. Freeze drying a small batch is cost prohibitive. Harvest Right's smaller units give you the control to run small or large batches, saving on both operating costs and production time. Read More Read Less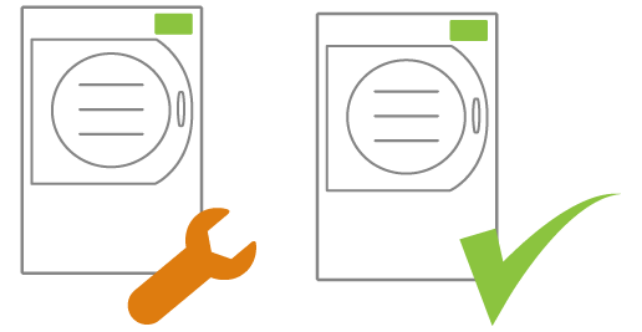 Redundancy
Instead of one massive, highly expensive freeze dryer, Harvest Right gives you the option of purchasing multiple, far less expensive units. These units are not only easier to use and produce better freeze dried material, they provide redundancy. If you only have one or two large freeze dryers and they fail, the cost of being temporarily out of business can be frightening. Alternatively, with Harvest Right, if one of your freeze dryers needs to be repaired it is not a big deal because you will still have many that are running perfectly. Read More Read Less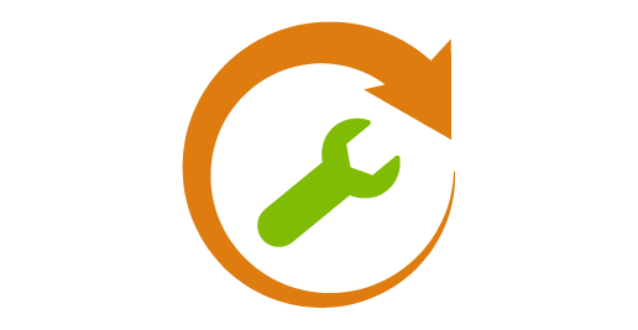 Quick Technical Support
Unlike any other freeze dryer in the world, Harvest Right freeze dryers can monitor themselves and will automatically report malfunctions. The unit will then guide a person through the process of resolving the issue. Additionally, Harvest Right has a large staff of technical support representatives who can be called for assistance. Read More Read Less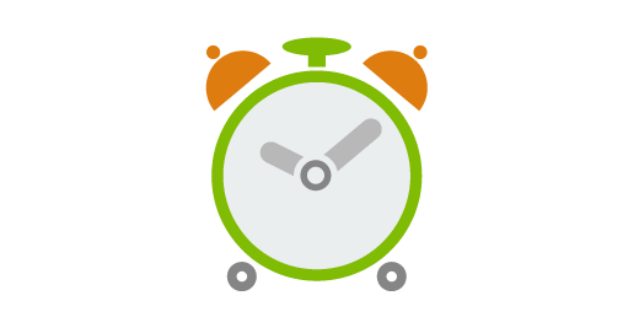 Quick Implementation
Expensive, large, commercial freeze dryers can take six months or
a year to build; whereas, with Harvest Right units you can be up and running in a month or two.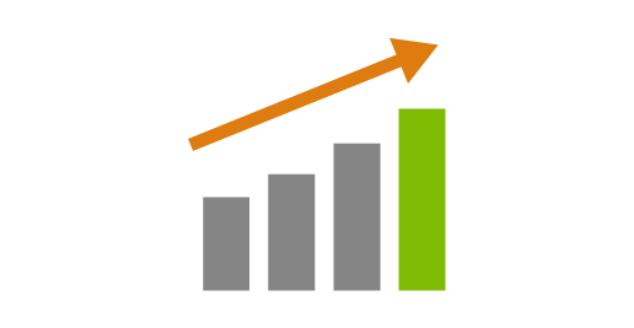 Low Investment Risk
Start out with as little as a single freeze dryer, and as your business grows, continue to invest gradually by purchasing additional Harvest Right units. Why spend $250,000 to $2,000,000 on massive freeze dryers when you can have the same capacity with multiple Harvest Right units at 1/3 the overall cost. Read More Read Less
BUSINESSES
USING OUR FREEZE DRYERS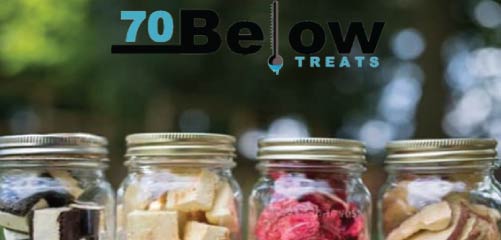 70 BELOW
Offering freeze-dried fruits, treats, and candy, Ontario-based chef Courtney Stanley trained under the chefs of award-winning Peller Estate Winery. Her passion for cooking fresh, homemade meals is what guided her to home preservation. Her enthusiasm for home preservation led her to her "Space Food" aka freeze-dried food.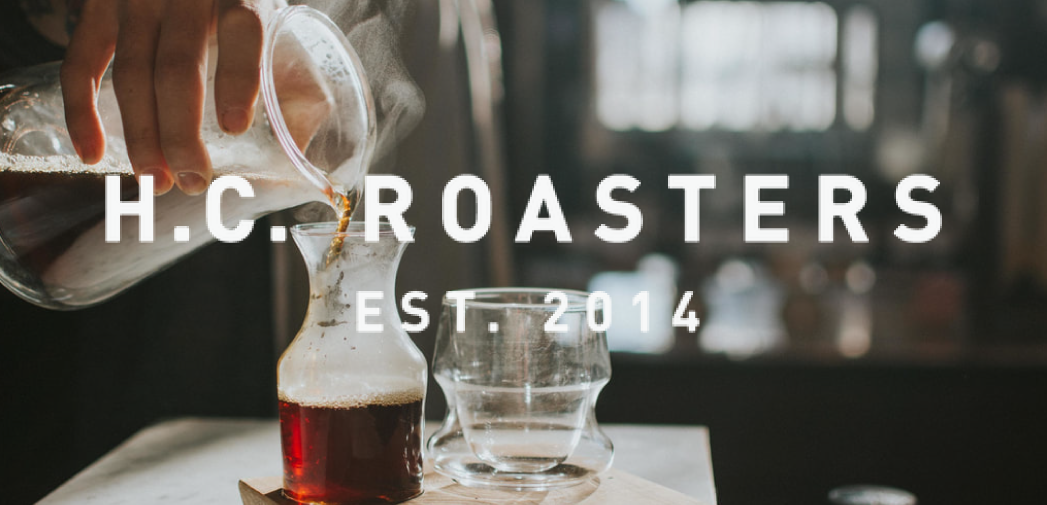 Honest Coffee
Roasted by hand inside a historic stove factory in Franklin, Tennessee and brewed in ways that highlight the uniqueness of each coffee.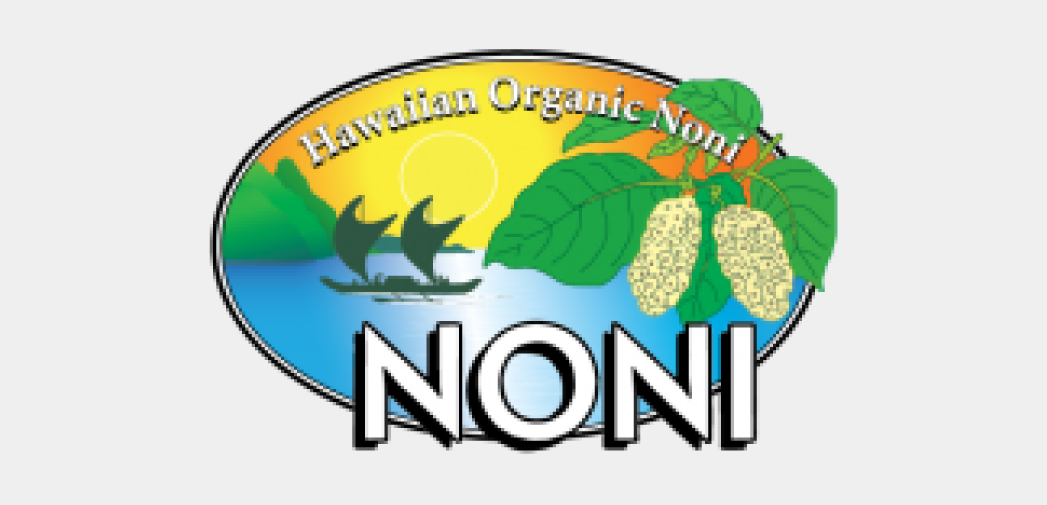 Hawaiian Organic Noni
At Hawaiian Organic Noni, our goal is to deliver the highest quality organic Noni fruit products. From lotions to fruit leather, we offer solutions for you and your pets! Our drying processes preserve the maximum medicinal qualities for maximum benefit to you.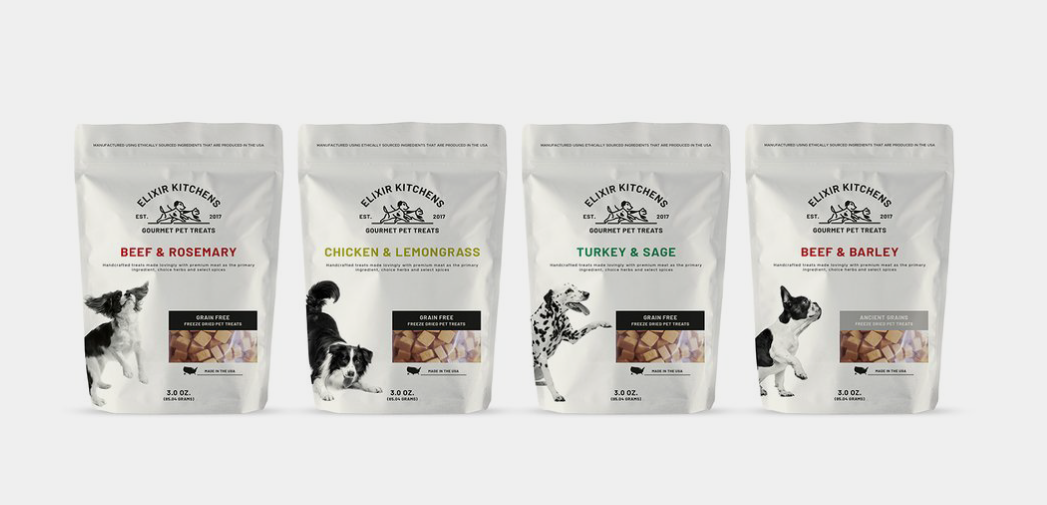 Elixir Kitchens
All natural pet treats prepared with the choicest hand-picked ingredients, with absolutely no fillers, chemicals or preservatives. Our grain-free choices are made with premium meat as the primary ingredient, delicately balanced with fresh herbs and spices. Slow-cooked to perfection, and then freeze-dried using equipment that monitors temperatures, every minute of the cooking cycle.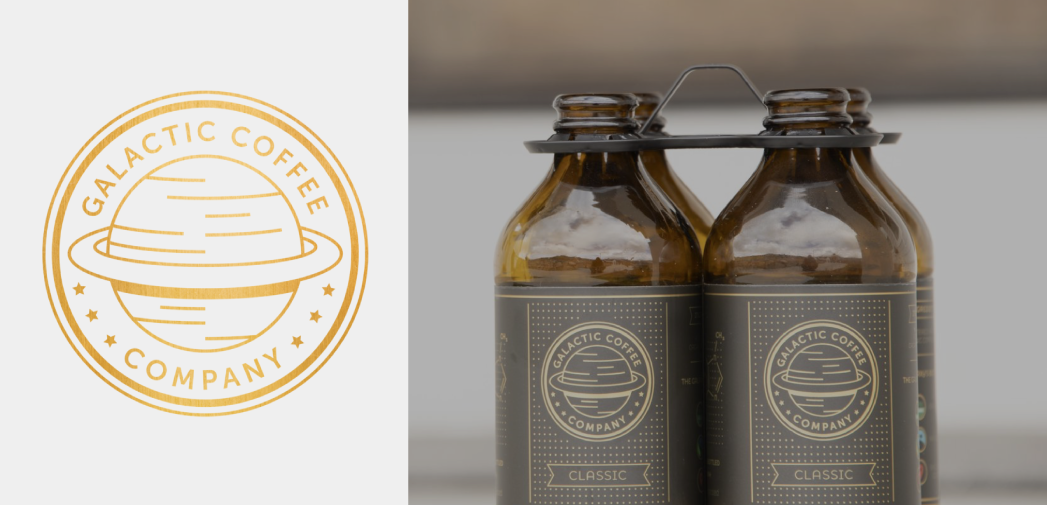 Galactic Coffee
Our coffee is brewed in such a way that all of the robust coffee flavor is extracted from the bean without having the acidic aftertaste. Instead of covering up and compensating for that bitter, acidic taste with artificial flavors and sweeteners, enjoy the savory, bold, blissful flavor you've been missing out on for so long.
Predictive Technology Group
Predictive Technology Group is dedicated to helping women and their clinicians identify the barriers that impact lifelong health through our genetic library, genomic mapping and individualized diagnostics. We are committed to building healthier families through our innovations in bioscience to deliver on personalized medicine.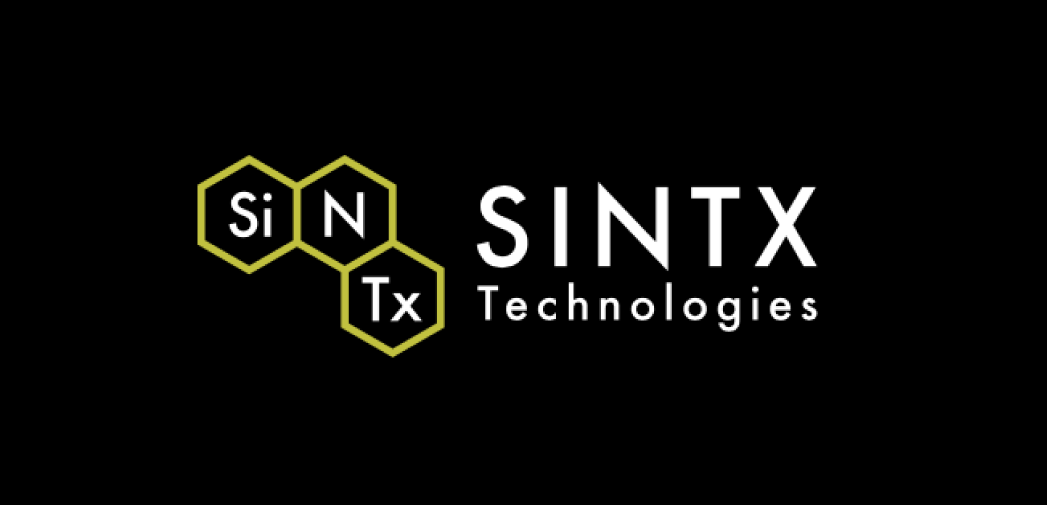 SINTX Technologies Inc.
We are passionate about leveraging our advanced biomaterial expertise to create innovative healthcare solutions that improve patient quality of life.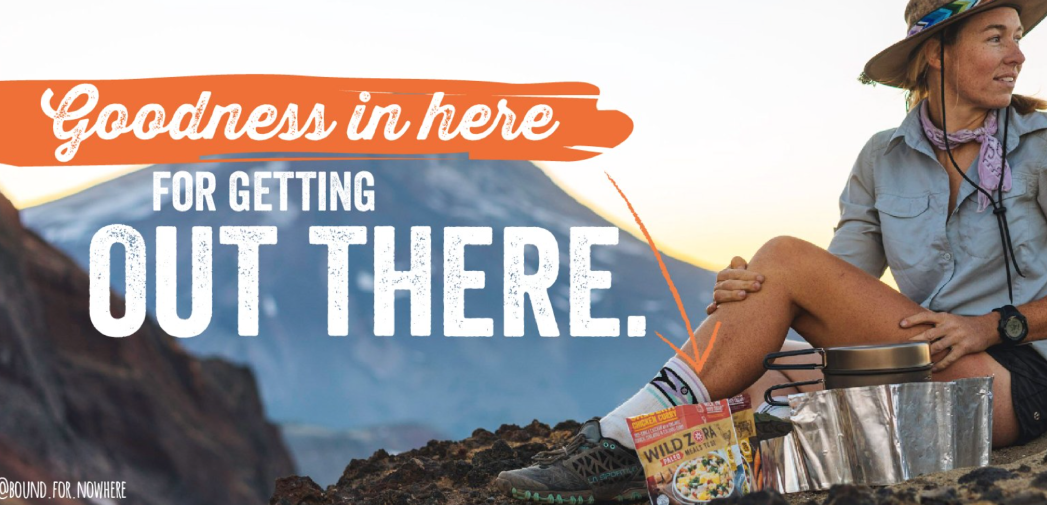 Wild Zora Foods
We always considered meat and vegetables a complete meal. So we started to mix and dehydrate 100% grass-fed beef along with fresh vegetables from our garden. We discovered that we could make super tasty meat and veggie snacks that our family really enjoyed! We now make our meat and veggie bars in our own fully USDA-certified kitchen.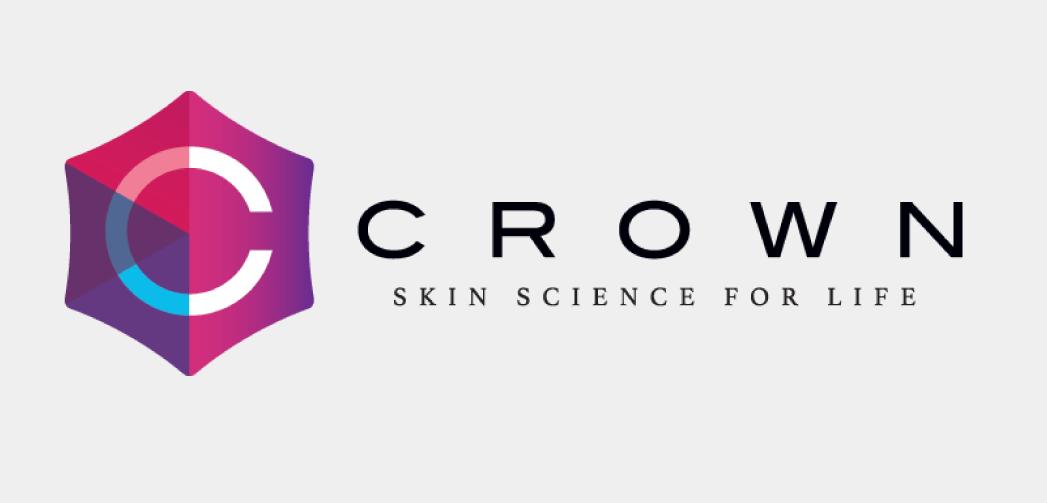 Crown Laboratories
Beautifully comprehensive skin care takes a deeper commitment. As a privately held, fully integrated global company, Crown is dedicated to developing and providing a diverse portfolio of safe and effective scientific solutions for life-long healthy skin.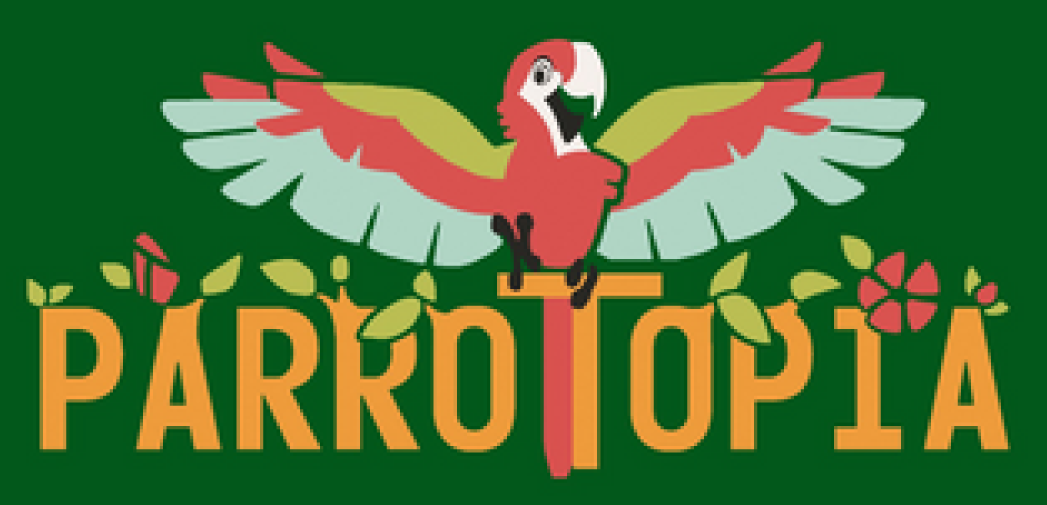 Parrotopia
We are committed to responsible parrot ownership. We are advocates of the parrot first and the human second. Parrotopia has the largest & most diverse selection of products in California.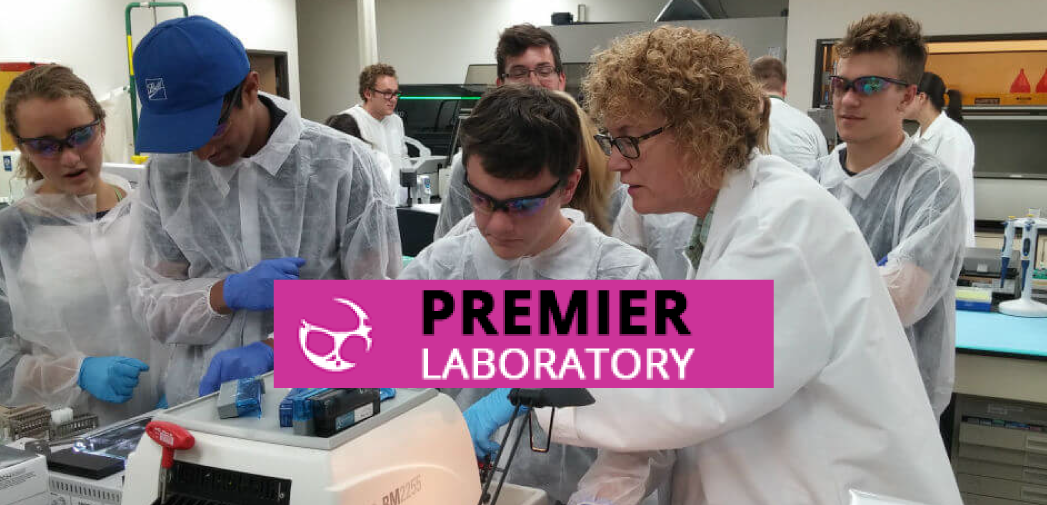 Premier Laboratory
Premier works with researchers in the pharmaceutical and biotechnology industries to help them analyze and interpret the results of experimental pharmaceutical and biotechnology agents. Premier's focus on strict process control ensures the delivery of relevant, consistent, and reproducible histopathology data.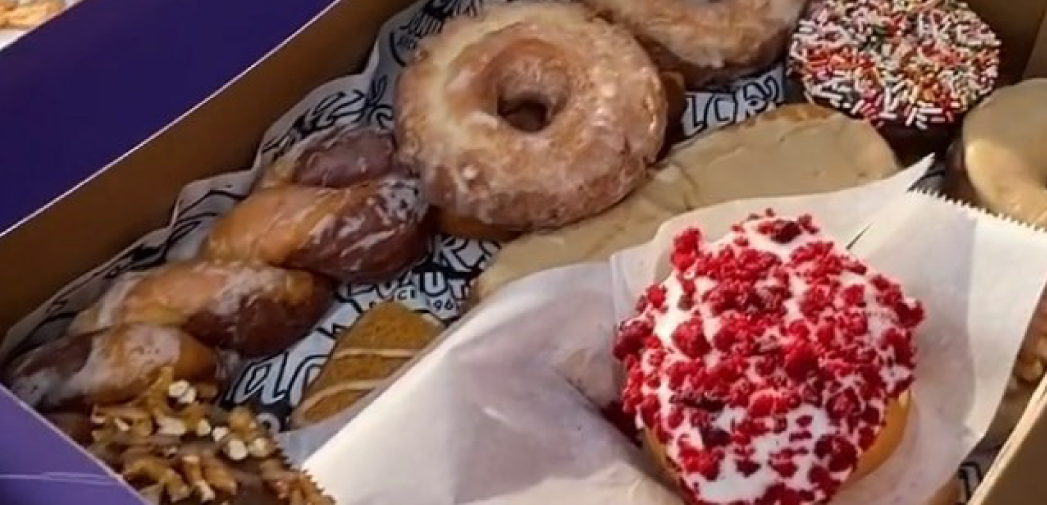 Jack's Donuts
Jack's Donuts has been making donuts and rolls that have kept customers lining up at the door for treats like tiger tails, caramel nut rolls, and applesauce donuts. We are a very unique donut shop that loves unique flavors.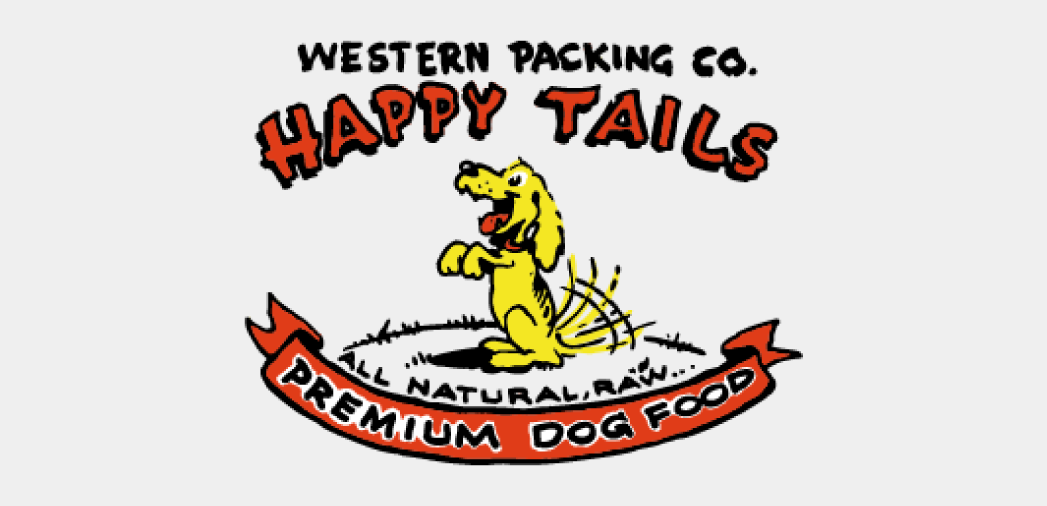 Happy Tails/Western Meats
Our business thrives by addressing and answering the needs and concerns of pet owners. By creating a raw premium dog food with USDA Grade A Beef and a full line of smoked & raw bones and treats, we help dogs live happier, healthier lives.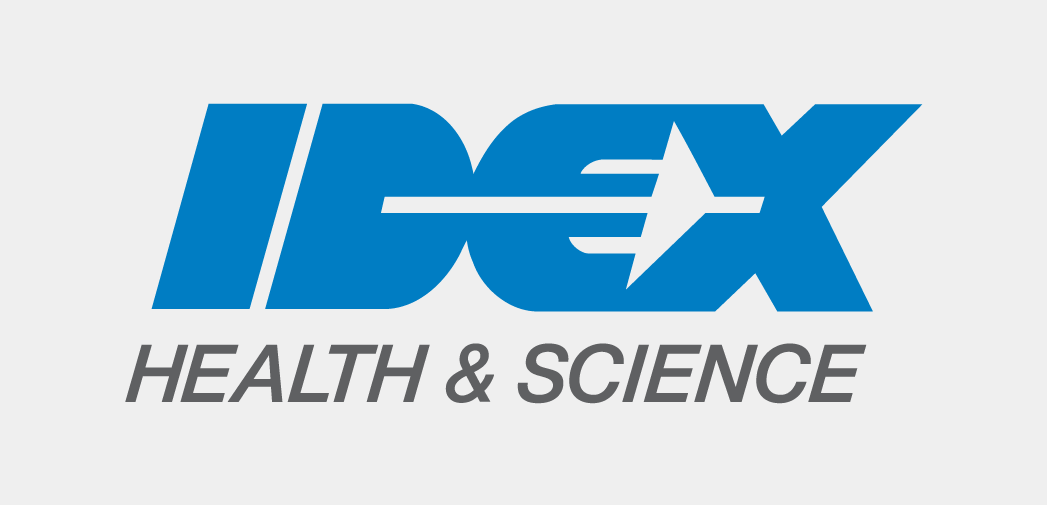 IDEX Health & Science
IDEX Health & Science helps instrument developers solve the most demanding fluidic and optical challenges in a wide array of applications. IDEX Health & Science believes partnership will change the way the world innovates, leading to new technologies that improve our health, protect our planet, and enrich our lives.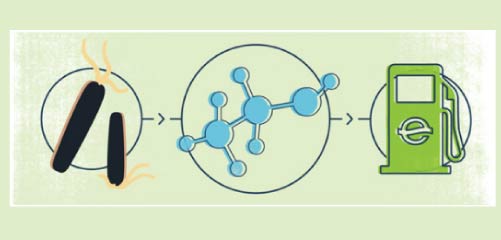 POET
POET grew from a single, humble refinery in Scotland, South Dakota, to one of the world's largest producers of ethanol and other biorefined products. With products like Dakota Gold distillers grains, Voila corn oil, and JIVE asphalt rejuvenator, POET is using that same innovative spirit to develop natural, renewable food sources and alternatives to petrochemicals.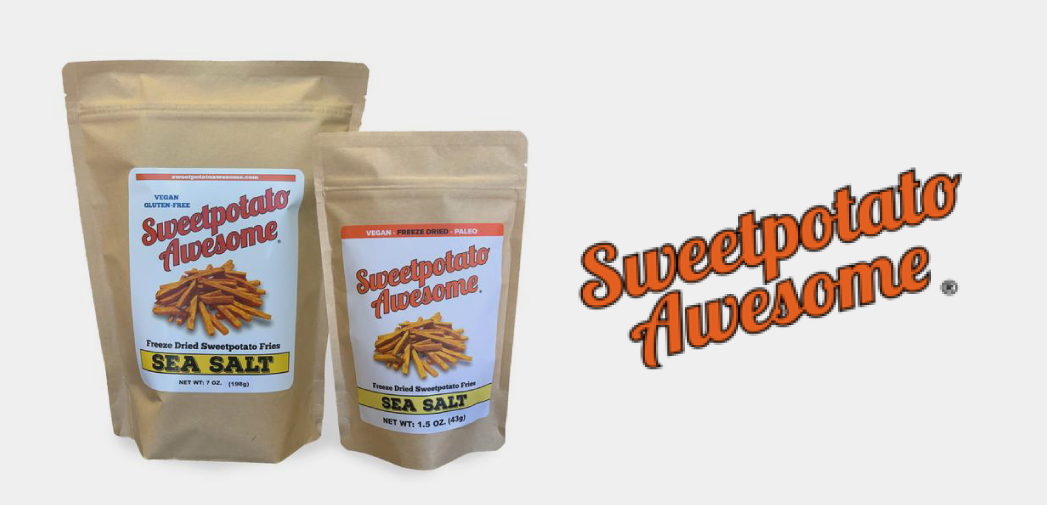 SweetPotato Awesome
Sweetpotato Awesome is a variety of freeze dried organic sweet potato slices and fries. Using our awesome proprietary process to prepare the sweet potatoes for freeze drying, the Awesome not only has a unique texture and a high retention of nutrients but a long shelf life due to it's extremely low moisture content.
FREEZE DRYING
BUSINESSES IDEAS
Do you have a freeze-drying business idea? By investing in Harvest Right freeze dryers, you can start out small and grow your business organically. Start off with as little as a single freeze dryer, and as soon as your business begins to grow, continue to invest gradually by purchasing additional Harvest Right units.
PRODUCTS BEING FREEZE DRIED: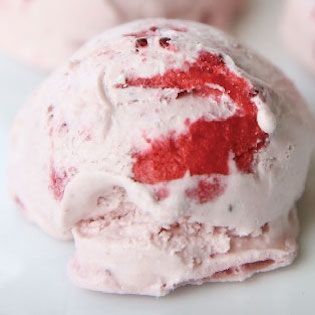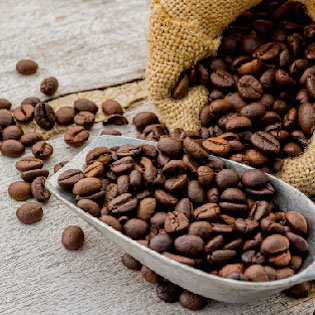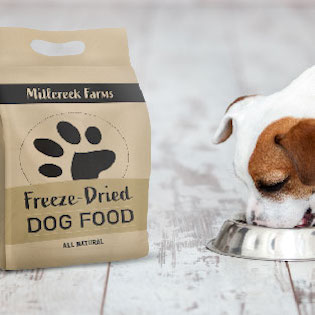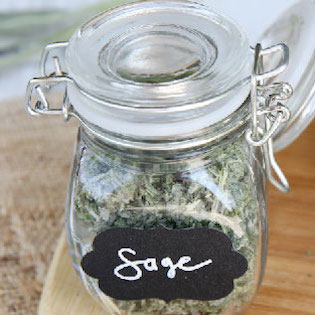 PRODUCTS BEING FREEZE DRIED:
Pharmaceuticals
Homeopathic Remedies
Camping Food
Pet Food
Coffee
Mushrooms
Guacamole/Salsa
Herbs
Fruits & Veggies
Meats
Fish
Ice Cream
Eggs
Baby Food
Easy-to-make Meals
Soups
Cannabis & Related Products
Supersize your freeze drying