---
100+ FOODS
YOU CAN FREEZE DRY
The possibilities are endless! Get started with our list of 100+ foods that you can freeze dry!
---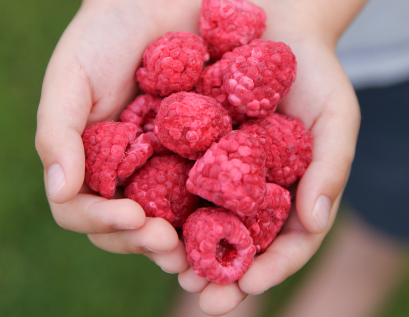 Nutrition
Freeze drying maintains nearly all of the nutritional value of fresh food. Other methods of preservation, such as canning and dehydrating, use high temperatures that destroy much of the food value.
---
Shelf Life
Refrigerated, frozen, and canned food just don't last very long. Freeze dried food will last up to 25 years and does not need to be to be rotated like other foods. Freeze dried food is perfect for home storage.
Freeze Dried Food:
up to 25 years
Dehydrated Food:
up to 4 years
Canned Food:
up to 3 years
Frozen Food:
up to 2 years
---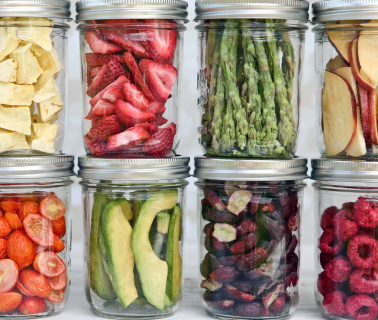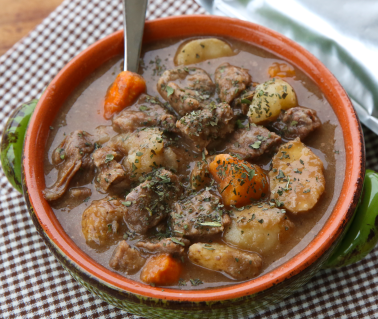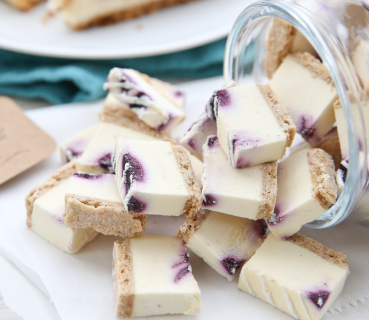 Taste
Harvest Right freeze dryers produce food that looks and tastes better than store-bought freeze dried food. Experience the Harvest Right difference!
---
Versatility
Freeze drying works great for fruits and vegetables, but unlike other options, it also perfectly preserves meat, fish, dairy, eggs, ice cream, and even fully-cooked meals.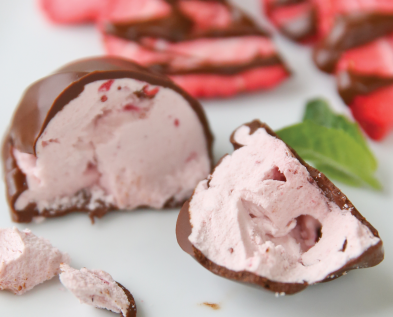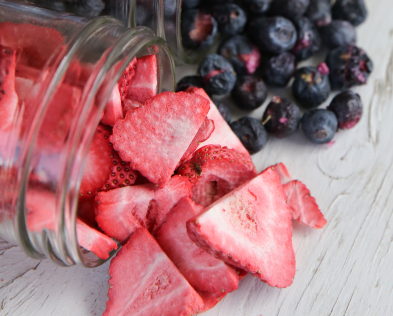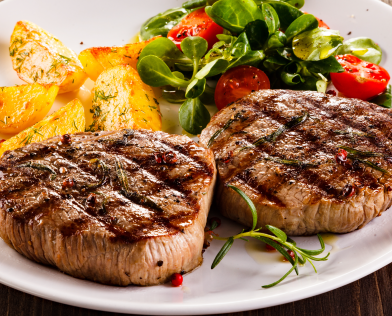 ---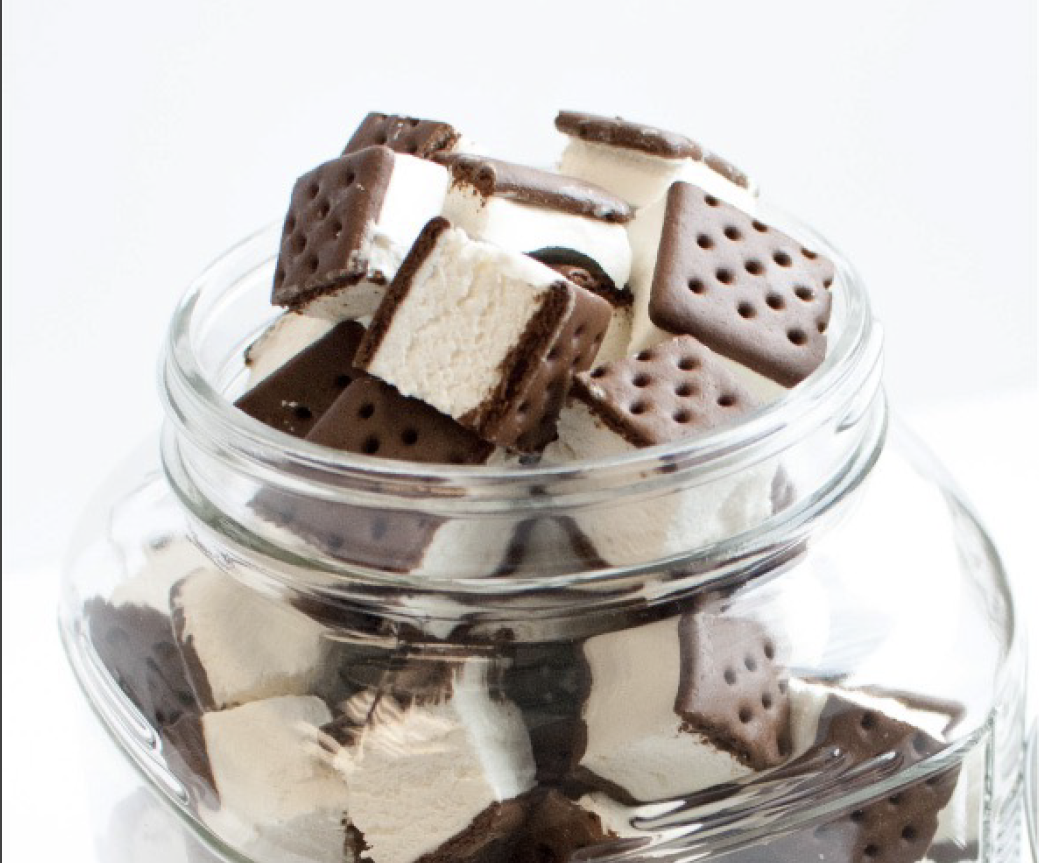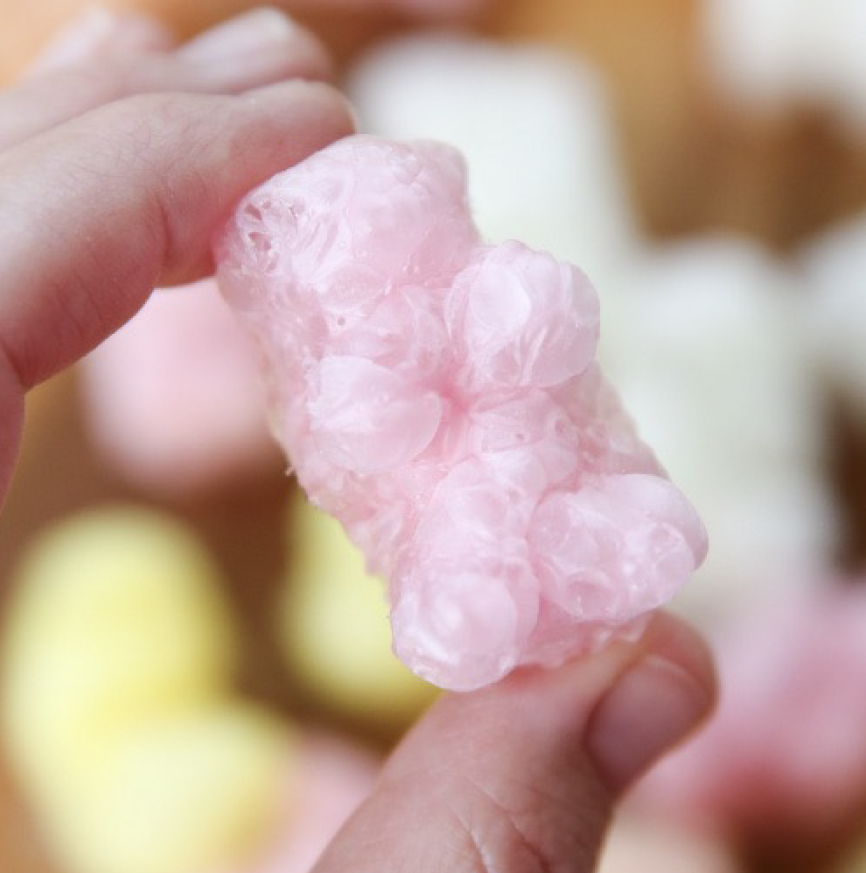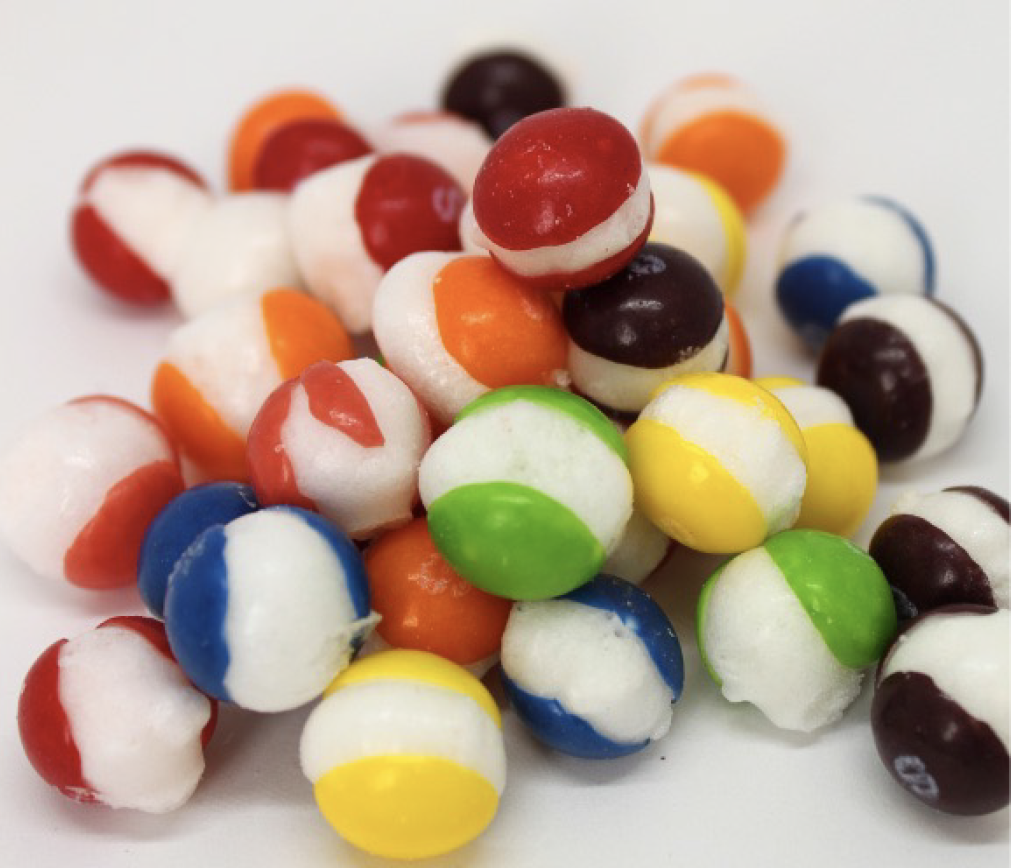 Fun
Discover how fun and delicious freeze-dried desserts and snacks can be! From freeze-dried ice cream to gummy bears and the very favorite – Skittles! There is such a demand for freeze-dried candy that many businesses specializing in freeze-dried sweets are taking off.
---
Save
Not only will the food you freeze dry at home look and taste better than store-bought freeze-dried food, it's much less expensive! Freeze dry all of your leftover meals, and you'll save even more money.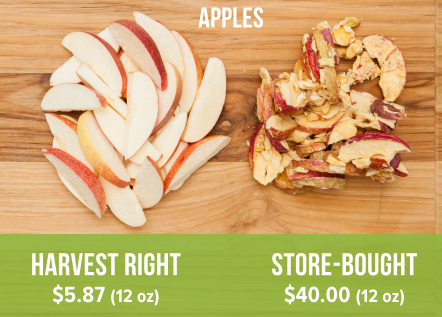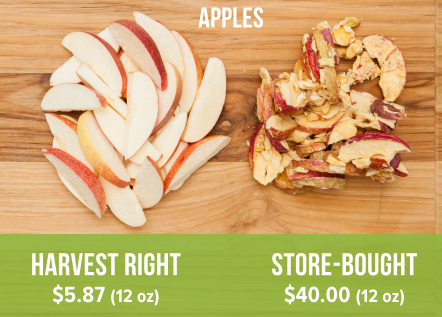 ---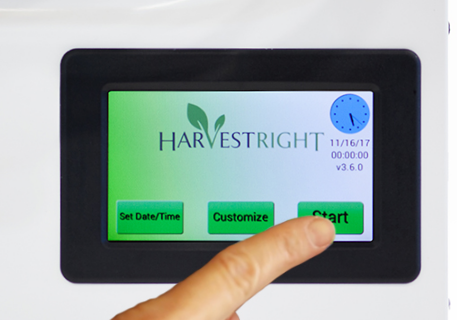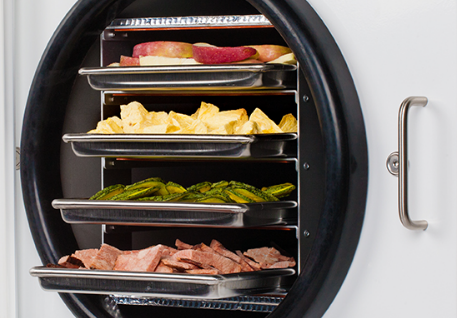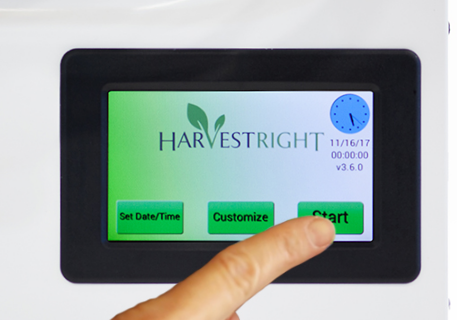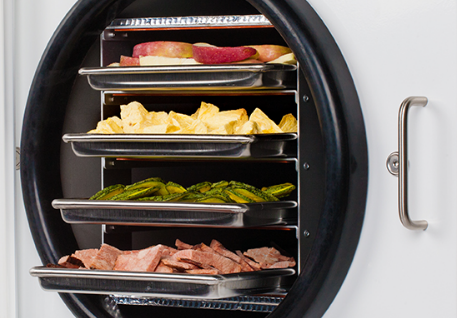 Easy
If you can press a button, you can freeze dry! Simply press start on the touch screen, and the patented Smart Freeze© technology senses when it's done. Everything is automatic.
---
I am very excited about using this as another way to preserve food, as I feel an urgency to prepare for times when food might not be as plentiful.
This is the best thing we have purchased in a LONG time and we can't wait for summer to freeze dry fruits and veggies from our own garden. I can't recommend your freeze dryer enough! We have told everyone we know about it.
Your customer service went above and beyond their duties to help. Their efforts and courtesy were extraordinary and deserve a big pat on the back. I tell everyone about your wonderful freeze dryers and fantastic service. Blessings to you all.
We are so pleased with how all of the foods come out.…we have freeze dried roast beef, chicken, peas, carrots, green beans, lima beans, potatoes, strawberries, bananas, cauliflower; and we even preserved a roasted vegetable medley mix—all with great results. Everything tasted as if we had just harvested it.
It is wonderful to freeze dry food that we have prepared. Drying the food ourselves is significantly less expensive than what we would have to pay to buy such food elsewhere. We are in control of the ingredients and are able to prepare long-term food storage that meets our needs.
This unit is heavy duty construction, reliable and user friendly. We have enjoyed freeze drying fruits and vegetables in season, meats, leftovers and dessert items…the only limit is your imagination. Harvest Right's customer service is knowledgeable, friendly and trustworthy.
I freeze dried both cooked and raw pork chops; the cooked pork chops tasted great cold without reconstituting them, the raw pork chops reconstituted beautifully and fried up great. I could not tell them from fresh pork chops. Now I can put away exactly the foods I want.
---
freeze drying
fits every lifestyle