Disaster Preparation:
Financial Disasters
If a pandemic, an earthquake, a super storm, or even a collapse of the dollar occurred, what would you do? Many people think that these kinds of emergencies or disasters are in our past and that the world is now prepared to handle them. But, if there is anything that history tells us, is that it's bound to repeat itself.
Economic crises
Have you ever lost a job or know someone who has? How about anyone who lost their home? Do you have a grandparent who lived through the Great Depression?

The Great Depression had devastating effects in countries both rich and poor. Personal income, tax revenue, profits and prices dropped, while international trade plunged by more than 50%. Unemployment in the U.S. rose to 25% and in some countries rose as high as 33%. The Dow didn't recover from this depression until 1954. That's how close the U.S. economy came to a real collapse, and how vulnerable it is to another one.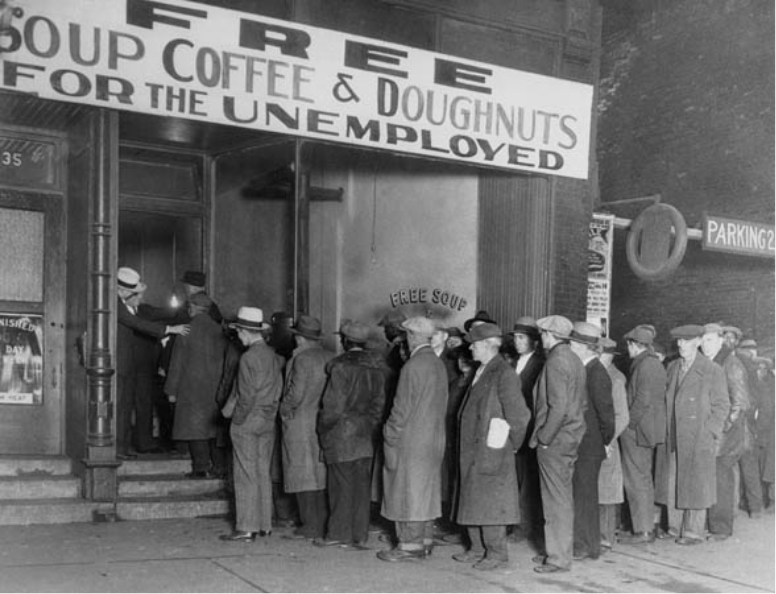 Are we at risk for another great depression or something worse? Here are excerpts from an article by Kimberly Amadeo (www.thebalance.com) that addresses this:

"If a U.S. economic collapse occurs, it will happen quickly. No one will predict it. That's because the signs of imminent collapse are difficult to see. For example, the U.S. economy almost collapsed on September 17, 2008. That's the day panicked investors withdrew a record $140 billion from money market accounts, which is where businesses keep cash to fund day-to-day operations. If withdrawals had gone on for even a week, the entire economy would have halted."
What will happen if the u.s. economy collapses?
If the U.S. economy collapses, you will not have access to credit. Banks will close. Stores will run out of of food, gas, and other necessities. If the collapse affects local governments and utilities, water and electricity will no longer be available. The economy will revert to a bartering system, where those who grow food, or have stores of emergency food supplies, trade for other services.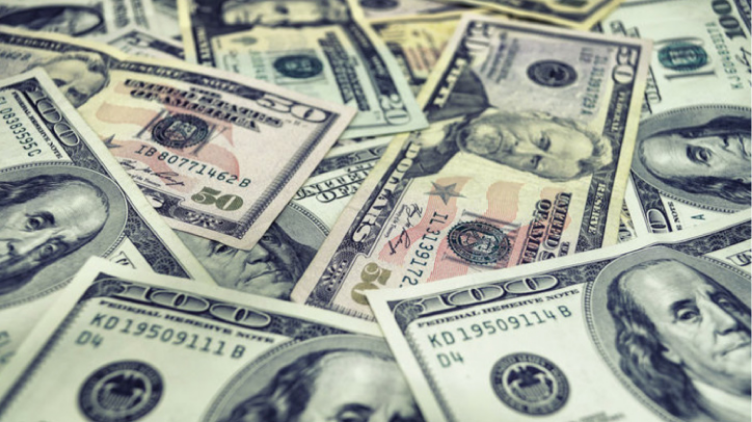 A U.S. economic collapse would create global panic. Demand for the dollar and U.S. Treasuries would plummet. Interest rates would skyrocket. Investors would rush to other currencies or even gold. It would create not just inflation, but hyperinflation as the dollar became dirt cheap. All of this means that you won't be able to go to the grocery store to provide for your family's most basic needs.
What you can do to prepare
The big question is, "How can one prepare for emergencies?" It's difficult to completely protect yourself because it can happen without warning. In most catastrophes, people survive through their knowledge, wits, and by helping each other.

So, if you believe that something like this might occur, it would be silly to not be somewhat prepared. Most importantly, one should always have extra food and water on hand – just in case.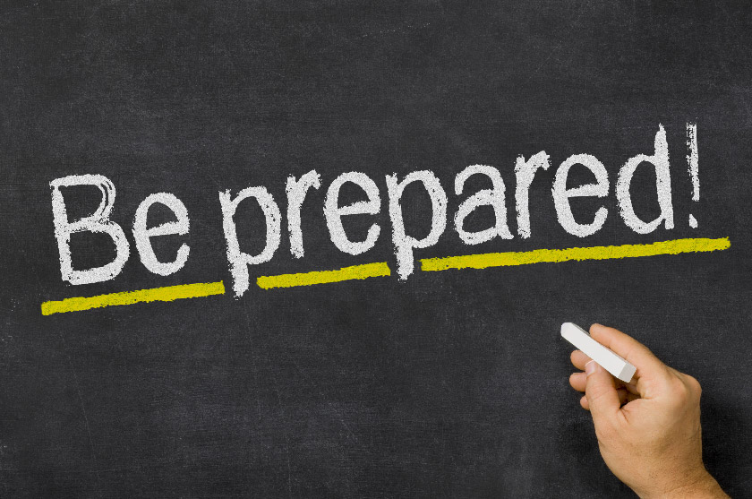 This part is easy. Purchase additional food, or, better yet, you could use a home freeze dryer to fill your cupboards and pantry with the food you love to eat. This is the affordable way to have food that is far better than any emergency food that can be bought online or in stores. You already know your family likes it; so, it will never go to waste. You should also store water in cans, in barrels, purchase a water filter.

Again, the ultimate solution for all of these catastrophic scenarios is a Harvest Right Home Freeze Dryer. With one of these units, anyone can preserve a wonderful selection of food (complete meals, meats, fruits, vegetables, dairy and desserts) with very little effort and for less than 20% the cost of purchasing emergency food storage.
Comparison table: retail freeze-dried food versus home freeze-dried food
Below is a chart that shows just how much it costs to freeze dry your own food at home versus buying it on-line or from a store.

Although store-bought emergency food will keep a person alive, it may not be the healthiest food for your family. It is usually made from dehydrated noodles or rice along with small amounts of freeze-dried vegetables and meat. These meals have very little variety and are always full of salt and food additives that we know are not good for us.

Harvest Right knew and believed that the world needed a better way to be prepared for whatever might come. The Home Freeze Dryer is an amazing appliance that insures you have the best and least expensive way to preserve healthy, nutritious, and delicious food to sustain your family next week or in the years to come.
which freeze dryer is
right

for you?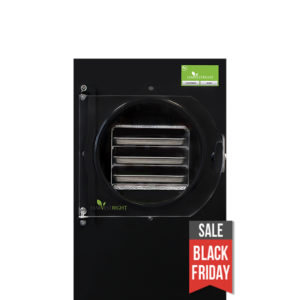 Small Freeze Dryer
starting at $$2,495
Food Per Batch
Fresh: 4-7 LBS
Freeze Dried: 1-1.5 GAL
Annually
Fresh: 840 LBS
Freeze Dried: 195 GAL
---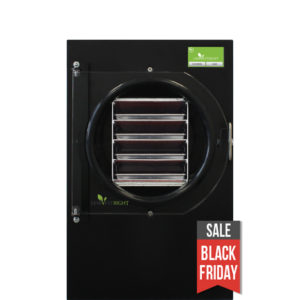 Medium Freeze Dryer
starting at $$3,195
Food Per Batch
Fresh: 7-10 LBS
Freeze Dried: 1.5-2.5 GAL
Annually
Fresh: 1,450 LBS
Freeze Dried: 312 GAL
---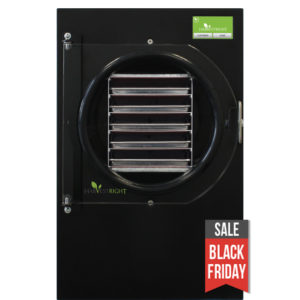 Large Freeze Dryer
starting at $$3,895
Food Per Batch
Fresh: 12-16 LBS
Freeze Dried: 2-3.5 GAL
Annually
Fresh: 2,500 LBS
Freeze Dried: 546 GAL
---
We love our freeze dryer! We have had job layoffs for 6 months and health issues. We have car insurance, home insurance, and health insurance – we thought we should have food insurance, too.
- Karen E.
I started freeze drying to build a long term emergency food supply to be prepared for natural and man-made disasters and because we were not sure about the future of the economy.
- Elizabeth S.
We are 'preppers', much like great-grandma and grandpa were – saving during the good times for the possible bad times: loss of job, earthquake, whatever. We are not trying to 'get off the grid.' More like, getting ready for when the grid kicks us off.
- Bruce C.
---
freeze drying
fits every lifestyle