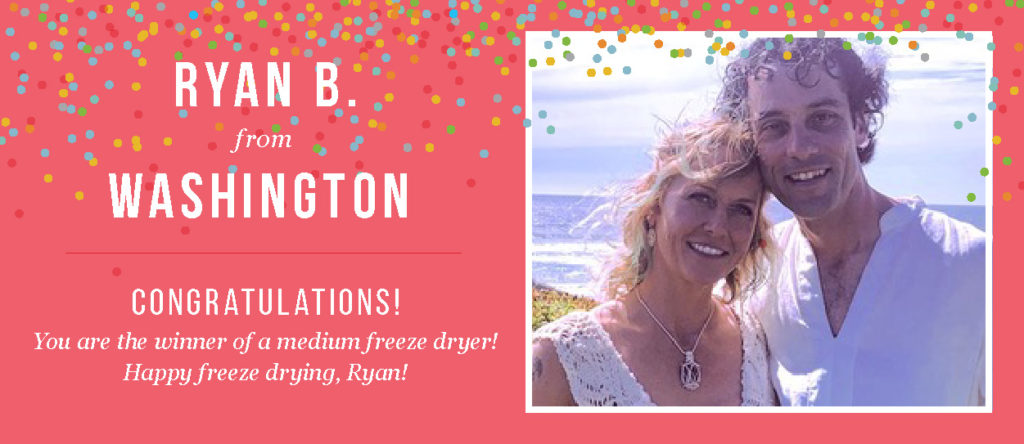 Congratulations to Ryan! He is the winner of a medium Harvest Right freeze dryer. Ryan is a native of the Pacific Northwest and currently resides with his wife, Kari, and their children, on a homestead on the Palouse, a region spreading between eastern Washington and the lower half of North Idaho.
He has a podcast called The Next Generation that he co-hosts with his son. They talk about ways parents can help get kids involved in baseline preparedness and self-sufficiency.
Enter our new giveaway here.